NBA Basketball has witnessed numerous players who have left their indelible mark on the game. One such player is Dennis Schröder, whose journey through the league has been nothing short of remarkable. In this article, we'll take a deep dive into Dennis Schröder career, earnings, statistics, awards, highlights, and the lasting impact he has had on the NBA.
Table of Contents
A Journey Through Dennis Schröder's Career
The Early Days
Dennis Schröder, the talented German point guard, first burst onto the NBA scene in 2013 after being selected by the Atlanta Hawks. Hailing from Braunschweig, Germany, Schröder's journey to the NBA was a testament to his unyielding work ethic, unwavering determination, and innate basketball prowess. His distinctive style of play and lightning-fast drives to the basket quickly captured the attention of fans and coaches alike.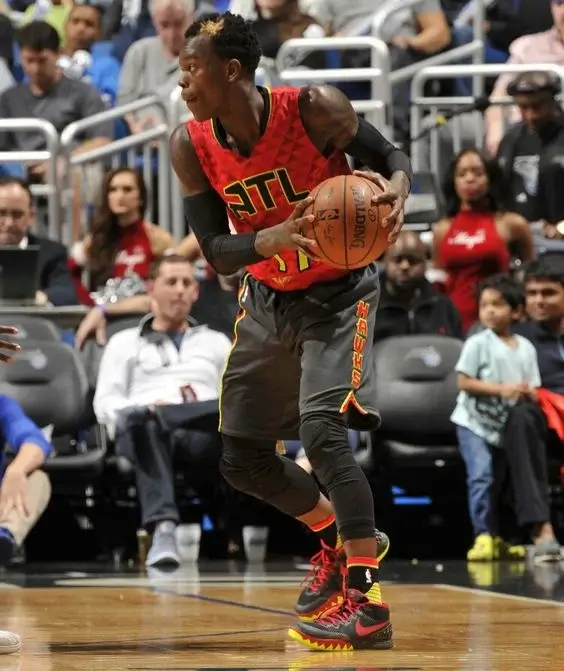 Schröder's evolution as a player over the years showcased his adaptability and commitment to his craft, leading to stints with several NBA teams. His journey from a small German town to the world's premier basketball league is an inspiring tale of perseverance and talent that continues to captivate the basketball world.
Making a Name
Schröder wasted no time in establishing himself as a pivotal player for the Atlanta Hawks. His lightning-fast speed on the court, combined with exceptional playmaking abilities, garnered widespread recognition and endeared him to fans, making him a beloved figure in the basketball community.
Earnings and Contract Deals
The financial dimension of an NBA career often piques the curiosity of fans and aspiring players alike. In the case of Dennis Schröder, his career earnings have been undeniably substantial, marked by a series of lucrative contracts that reflect his value as a player in the league.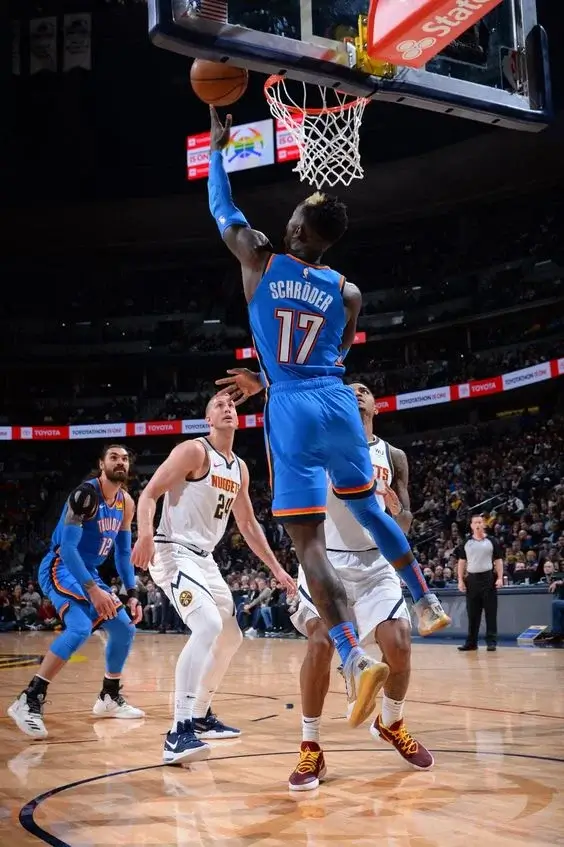 A Lucrative Path
Schröder's tenure with the Atlanta Hawks, Oklahoma City Thunder, and the Los Angeles Lakers has been marked by multi-million dollar contracts, which unequivocally underscore the immense value he brings to the teams fortunate enough to have him.
Dennis Schröder's statistics stand as a resounding testament to his remarkable on-court prowess, a testament to the dedication and impact he's brought to the NBA. His journey through the league has been punctuated by standout performances, with stats that tell a compelling story of a player who consistently leaves his mark on the court.
From his early days with the Atlanta Hawks to his stints with the Oklahoma City Thunder and the Los Angeles Lakers, Schröder's numbers reveal a player whose scoring, playmaking, and defensive contributions have been consistently impressive. His ability to execute plays, score crucial baskets, and create opportunities for his teammates has made him a force to be reckoned with. Delving into these statistics, we uncover a narrative of skill, determination, and the unmistakable imprint of a player who has consistently risen to the occasion.
The Numbers Game
With impressive averages in points, assists, and steals, Schröder's statistics serve as a clear testament to the invaluable contribution he has made to his teams' success over the years. His consistent ability to score, facilitate plays, and disrupt opponents on the defensive end has been a cornerstone of his impact on the court. These statistics underscore his multifaceted role as a dynamic playmaker and a tenacious defender, making him an asset that goes beyond mere numbers in the box score, but rather as a player whose well-rounded game significantly enhances his teams' chances of victory.
Awards and Recognitions
Schröder's on-court excellence has garnered significant recognition, leading to a plethora of awards and honors that underscore his outstanding contributions to the world of professional basketball.
Accolades Galore
Dennis Schröder's exceptional skills on the basketball court have not only dazzled fans but have also garnered a plethora of prestigious awards and honors. His journey through the ranks of professional basketball has been marked by a consistent display of talent and dedication, which has translated into a remarkable collection of accolades. From the early days of his career, Schröder's potential was evident as he earned a spot on the NBA All-Rookie Second Team, a recognition that signaled the start of something special.
As he continued to evolve as a player, his impact extended beyond the NBA, as evidenced by his remarkable achievement of being named the FIBA World Cup MVP. This honor showcased not only his versatility and skill but also his ability to excel on the international stage. With each award, Schröder's name is etched further into the annals of basketball history, solidifying his status as a true basketball great.
Dennis Schröder's Impact on the NBA
Changing the Game
Schröder's unique playing style and unwavering determination have had a profound impact on the NBA. His lightning-fast drives to the basket and exceptional playmaking abilities have made him a standout figure, earning him the admiration of fans and the respect of his peers. Whether it's his relentless work ethic or his ability to make crucial plays in high-pressure situations, Schröder's presence on the court has left an indelible mark on the league, influencing the way the game is played and inspiring aspiring players to reach for excellence.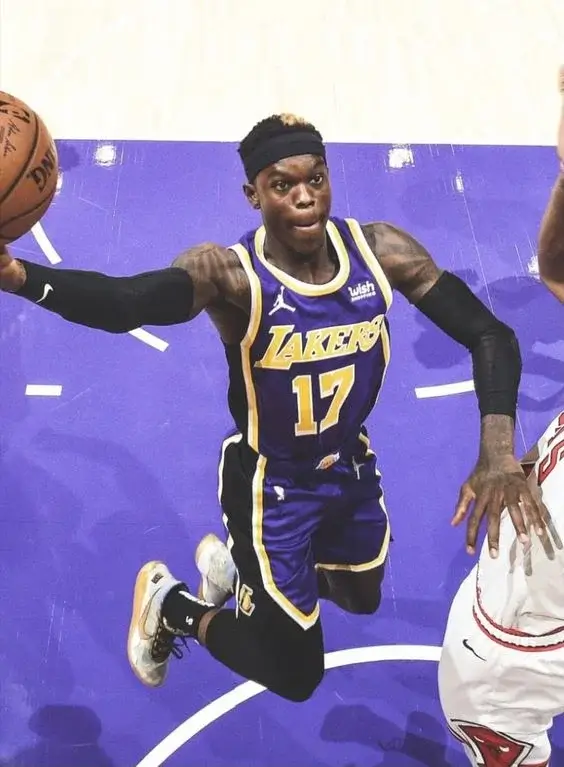 Speed Demon
Known for his lightning-fast drives to the basket, Schröder's distinctive playing style has left a lasting impact on the way point guards approach the game. His ability to accelerate past defenders and finish at the rim with finesse has become a defining characteristic of his play, setting a new standard for the position. Schröder's dynamic approach has not only inspired fellow point guards but has also reshaped the expectations of what a modern point guard can achieve, emphasizing the importance of speed, agility, and creativity in today's fast-paced NBA.
Career Highlights
Let's relive some of the most memorable moments from Dennis Schröder's illustrious career. From his electrifying drives to the basket that left fans in awe to his clutch game-winning shots that secured unforgettable victories, Schröder's career is a tapestry of highlights that showcase his exceptional talents and unwavering determination. Whether it's his record-breaking performances, dazzling assists, or remarkable defensive plays, each moment represents a chapter in the story of a player who has left an indelible mark on the NBA. As we look back on these moments, we celebrate the enduring legacy of a true basketball luminary.
Unforgettable Plays
From buzzer-beaters that sent fans into a frenzy to game-winning assists that sealed crucial victories, Schröder's highlights are a testament to his remarkable ability to perform under pressure. Throughout his career, he has repeatedly stepped up in clutch moments, delivering performances that have defined games and etched his name in the annals of basketball history. These unforgettable moments serve as a vivid reminder of his unique talents and the indomitable spirit that makes him a fan favorite and a player respected by opponents and teammates alike.
Achievements Beyond Basketball
Schröder's impact transcends the confines of the basketball court, extending into the realm of charitable efforts and community involvement. His commitment to making a positive difference in the lives of others is evident through his philanthropic initiatives and dedication to various community causes. Whether it's supporting underserved youth through educational programs, contributing to local charities, or advocating for social justice, Schröder's off-court contributions demonstrate his role as a compassionate and socially conscious athlete, using his platform to inspire change and give back to the communities that have supported him throughout his career.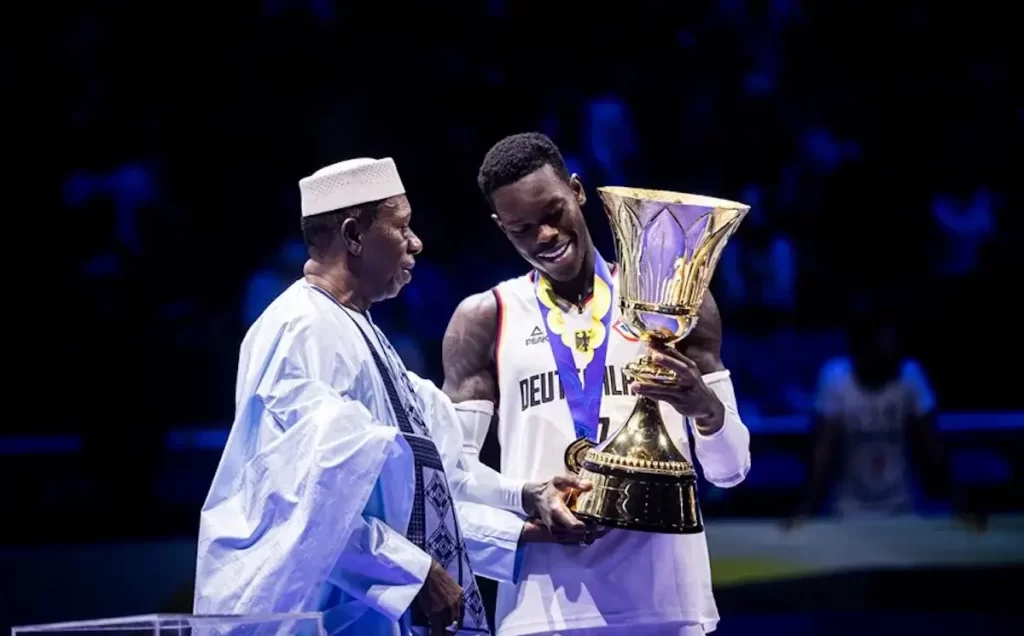 Making a Difference
Discover how Schröder has harnessed his success as a professional athlete to give back to the community and make a positive impact. His philanthropic endeavors have ranged from educational initiatives to supporting charitable organizations, reflecting a genuine commitment to uplifting others. Through scholarships, mentorship programs, and advocacy for social justice, Schröder has leveraged his platform to effect meaningful change and create opportunities for those in need. His dedication to making a difference beyond the basketball court serves as an inspiring example of the transformative power of using success for the betterment of society.
Conclusion
Dennis Schröder's remarkable journey in the NBA serves as an inspiring testament to the values of hard work, unwavering determination, and the relentless pursuit of excellence. His career, marked by substantial earnings, impressive statistics, numerous awards, and a significant impact on the league, collectively paint a vivid picture of a player who has left an indelible mark on the world of basketball.
Schröder's success is a story of talent honed through dedicated effort, of a player who consistently delivered on the court and earned the admiration of fans, teammates, and opponents alike. His legacy in the NBA stands as a testament to what can be achieved when talent meets unyielding commitment, and his journey continues to inspire aspiring players and basketball enthusiasts worldwide.
Frequently Ask Questions
How did Dennis Schröder's NBA career begin?
Schröder's NBA journey began when he was selected by the Atlanta Hawks in the 2013 NBA Draft.
What are Dennis Schröder's career earnings?
Schröder has earned a substantial income through his multi-million dollar contracts with various NBA teams.
What are some of Dennis Schröder's career statistics?
Schröder boasts impressive statistics in points, assists, and steals, highlighting his on-court prowess.
What awards and recognitions has Dennis Schröder received?
Schröder has received numerous awards, including NBA All-Rookie Second Team and FIBA World Cup MVP.
How has Dennis Schröder made an impact on the NBA beyond his playing career?
Schröder's unique playing style and community involvement have left a lasting impact on the league.
How does Dennis Schröder give back to the community?
Schröder has used his success to make a positive difference through charitable efforts and community involvement.