Step into the extraordinary journey of Steve Nash career, a name synonymous with excellence and grace on the basketball court. From his early days to his current role in the basketball world, Nash's story is a testament to hard work, dedication, and an unwavering passion for the game. Delve deep into the milestones, iconic moments, and challenges he faced throughout his NBA career. Explore the impact he made on the sport and his ongoing contributions to the basketball community. Uncover the untold stories and statistics that showcase the true essence of the "Steve Nash Career," providing an immersive experience for basketball enthusiasts and fans of this legendary figure in the world of sports.
Table of Contents
Steve Nash's Early Days
The Path to College Basketball
Steve Nash's basketball journey, marked by passion and relentless determination, began in South Africa but blossomed in Canada. He honed his skills on the court with unwavering commitment, guided by his father's strong work ethic. Despite facing recruitment challenges due to Canadian high school basketball's obscurity, Nash's dedication led him to Santa Clara University in California, where his college basketball career took off. His unique style of play and lasting impact on the game originated from the northern suburbs of Victoria, British Columbia, to the sunny shores of California.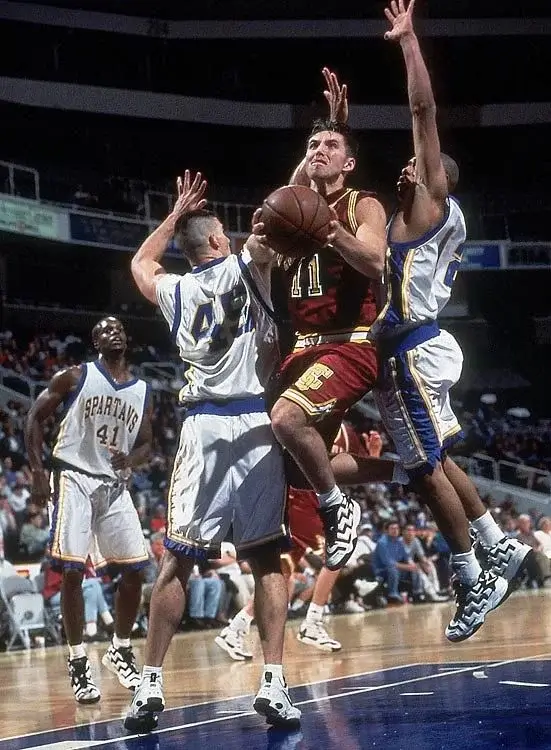 College Success
Steve Nash's time at Santa Clara University saw him rise as a basketball sensation, captivating fans and coaches with his exceptional basketball IQ and playmaking skills. His remarkable court vision, unmatched passing, and basketball instincts set him apart. Nash's leadership sparked a transformation for Santa Clara's team, and he was honored as the West Coast Conference Player of the Year, solidifying his reputation. This pivotal stage paved the way for his future in the NBA, where he'd become one of the most revered point guards in league history.
The NBA Journey
Draft Day
Selected as the 15th overall pick by the Phoenix Suns in the 1996 NBA Draft, Steve Nash's life took a transformative turn. His journey in the league, marked by unwavering work ethic, exceptional basketball IQ, and a team-oriented style, catapulted him to iconic status. Nash's time with the Suns, guided by Coach Mike D'Antoni, pioneered the "Seven Seconds or Less" offense, revolutionizing basketball. Back-to-back NBA MVP awards in 2005 and 2006 solidified his playmaking prowess. Beyond the court, Nash's philanthropy and global promotion of the sport earned respect. From the 15th pick to NBA legend, Nash's story epitomizes dedication, skill, and basketball's transformative power.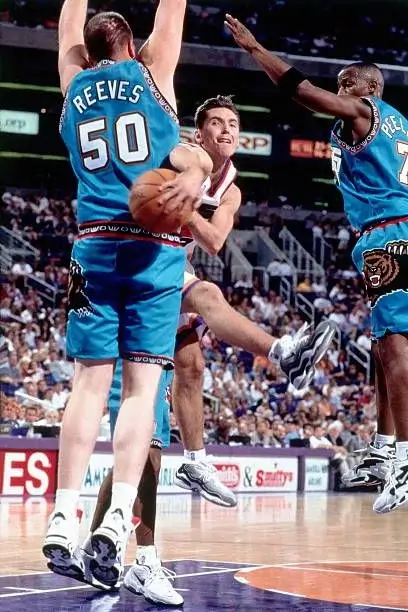 Championships and Accolades
Steve Nash's NBA journey was extraordinary, marked by two league MVP awards that showcased his exceptional point guard skills. His court control, vision, and pinpoint passes solidified him as one of the sport's greatest playmakers. Beyond personal achievements, Nash had a profound impact on his teams, especially with the Phoenix Suns in the mid-2000s, where their high-paced, high-scoring style revolutionized NBA basketball. Nash's unselfishness and ability to elevate his teammates made him an iconic figure. His basketball IQ, work ethic, and leadership both on and off the court left an indelible mark, endearing him to the basketball world as a true legend of the game.
Notable Records
Steve Nash's illustrious career is defined by impressive statistics that underscore his status as one of the NBA's greatest point guards. His career assists total reflects extraordinary playmaking, consistently leading the league and showcasing his exceptional court vision. His selfless style earned respect and adoration. Nash's three-point shooting was astonishing, known for precision and range, influencing a new generation of players and setting the standard for modern point guards. These records and stats not only highlight his individual greatness but also his pivotal role in reshaping the point guard position in the NBA, leaving an enduring legacy beyond the numbers.
Life After Retirement
Transition to Coaching
After retiring from his illustrious playing career, Steve Nash seamlessly transitioned into coaching as the head coach for the Brooklyn Nets. Leveraging his basketball IQ, Nash guided a team with superstar talent, including Kevin Durant, Kyrie Irving, and James Harden, fostering cooperation and excellence through his unselfish, team-oriented approach. Emphasizing ball movement, offensive fluidity, and fundamentals, Nash's coaching philosophy showcased his versatility and adaptability, solidifying his reputation as a basketball visionary. His mentorship of a new generation of players and imparting knowledge and passion for the game extends beyond wins and losses, shaping the future of the NBA.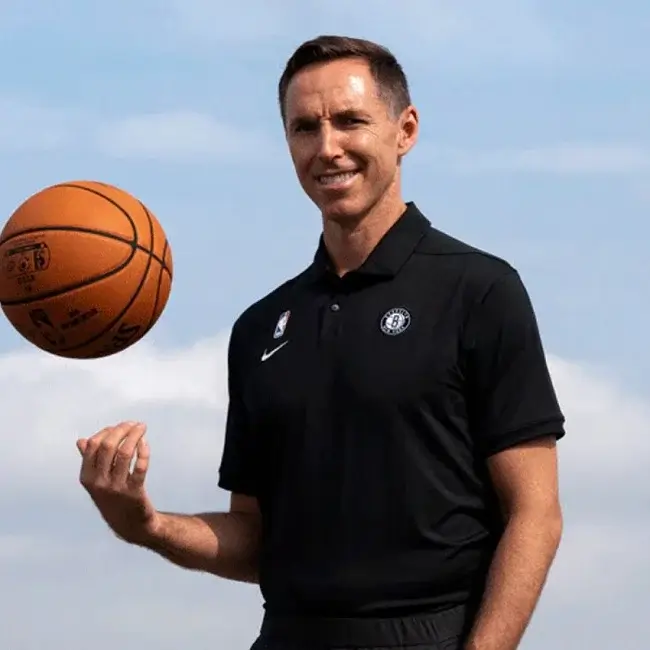 Impact on the Community
In addition to coaching, Steve Nash has shown a profound commitment to philanthropy and community engagement, using his platform to make a positive impact. His charity work, including the Steve Nash Foundation, focuses on underserved children, providing healthcare, education, and personal development programs in the United States and Canada. Nash's basketball academies nurture young talent, instilling life skills alongside basketball skills, emphasizing teamwork and discipline. His dedication to philanthropy and community outreach demonstrates that athletes can be powerful agents of change, and his contributions reflect the same passion that defined his legendary basketball career, fostering positive change and inspiring the next generation.
Conclusion
Steve Nash's journey in the NBA is a remarkable tale of success, determination, and passion. From his early days in college to his illustrious NBA career and current role in coaching, Nash's impact on the basketball world is undeniable. He serves as an inspiration to aspiring athletes worldwide.
Frequently Ask Questions
How many NBA championships did Steve Nash win?
Steve Nash won two NBA championships during his illustrious career.
What is Steve Nash's career stats?
Steve Nash's career stats include impressive numbers in assists and three-point shooting, cementing his legacy as a top-tier point guard.
Is Steve Nash in the Hall of Fame?
Yes, Steve Nash was inducted into the Naismith Memorial Basketball Hall of Fame in recognition of his outstanding contributions to the sport.
How many NBA MVP awards did Steve Nash receive?
Steve Nash received two NBA Most Valuable Player (MVP) awards during his career.
What is Steve Nash's current role in the basketball world?
Steve Nash is currently the head coach of the Brooklyn Nets, where he continues to contribute to the sport he loves.