Welcome to BasketballHubPH: Your Ultimate Basketball Destination!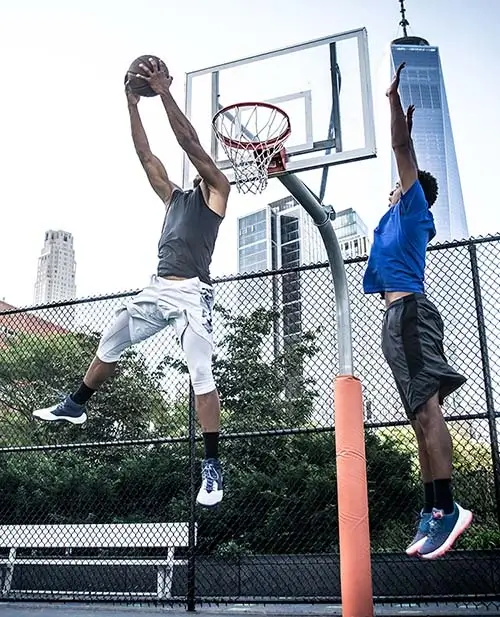 At BasketballHubPH, we're your ultimate destination for all things basketball. Whether you're a die-hard fan, a casual observer, or just someone looking for some hoops entertainment, you've come to the right place. Our mission is to be your go-to source for basketball highlights, stories, entertainment, news, and updates. We've got it all, and we can't wait to share our passion for the game with you.
Our Story
Basketball isn't just a sport; it's a way of life for many of us. That's why we decided to create BasketballHubPH – a platform dedicated to celebrating the beauty of the game. Our journey started with a simple idea: to provide basketball enthusiasts with a hub where they could find everything they needed, from thrilling highlights to in-depth stories that capture the essence of the sport.
What We Offer
Highlights:
One of the most exciting aspects of basketball is witnessing incredible plays and breathtaking moments. Our highlight reels are carefully curated to bring you the best dunks, crossovers, buzzer-beaters, and more. Whether you missed a game or just want to relive the magic, our highlights will take you courtside.
Stories:
Basketball is not just about what happens on the court; it's also about the people, the culture, and the stories that make the sport so captivating. Our team of dedicated writers and storytellers is committed to bringing you engaging narratives that explore the human side of basketball.
Entertainment:
Basketball is not only about competition; it's also about entertainment. From funny moments on and off the court to epic rivalries and heated debates, our entertaining content will keep you engaged and amused.
News & Updates:
Stay up-to-date with the latest happenings in the basketball world. Whether it's trade rumors, injury updates, or game results, we've got you covered. Our team works tirelessly to ensure you never miss a beat.
Shop Basketball Merchandise:
In addition to our engaging content, we're thrilled to offer a wide range of basketball merchandise to help you show off your love for the game in style. Whether you're looking for comfortable T-shirts, authentic jerseys, stylish shoes, or accessories that showcase your basketball passion, you'll find it all in our online store. We take pride in curating a collection of high-quality merchandise that allows you to wear your basketball fandom with pride.
Advertisements:
Businesses and individuals looking to promote their brands or events to a dedicated basketball-loving audience have come to the right place. At BasketballHubPH, we offer advertising opportunities that can help you reach your target audience effectively. Whether you're interested in company banners, business banners, personal banners, or other advertising options, we can tailor a solution to fit your needs.
Connect with Us
We believe in the power of community, and we want to connect with you on all your favorite social media platforms. Follow us on YouTube for jaw-dropping highlights, on Facebook for engaging discussions, on TikTok for quick bites of basketball fun, on Instagram for behind-the-scenes moments, and on Twitter for real-time updates. You can also support our work on Buy Me a Coffee and discover our basketball-inspired pins on Pinterest.
Conclusion
At BasketballHubPH, we're more than just a website – we're a community of basketball lovers who are passionate about sharing our love for the game with you. From heart-stopping highlights to heartwarming stories, we've got it all. We invite you to join us on this exciting journey through the world of basketball. So, grab your favorite jersey, pop some popcorn, and get ready to immerse yourself in the thrilling world of basketball with BasketballHubPH. Let's celebrate the game together, one dunk, one story, and one unforgettable moment at a time. Welcome to our hub – your home for all things basketball!