NBA basketball enthusiasts worldwide have marveled at the ascent of countless legends throughout the years. Yet, when it comes to the pinnacle of excellence, 'LeBron James Stats shines the brightest. Revered as one of the greatest basketball players ever, LeBron's NBA odyssey has been nothing less than extraordinary. In this blog post, we'll take an in-depth look at LeBron James' career, delving into 'LeBron James Stats,' his championship triumphs, and the indelible mark he's left on the game.
Table of Contents
LeBron James' Stats: An Overview
LeBron James, often referred to simply as "King James," has consistently delivered astounding statistics throughout his career. To truly appreciate his greatness, let's take a look at some of his key career averages:
Points per game (PPG): LeBron has consistently averaged over 25 PPG throughout his career, showcasing his scoring prowess.
Assists per game (APG): Not just a scorer, LeBron is also a fantastic playmaker, averaging around 7 APG.
Rebounds per game (RPG): His athleticism and versatility are evident in his rebounding, with an average of 7 RPG.
Field Goal Percentage: LeBron boasts an impressive field goal percentage, often hovering around 50%, showcasing his efficiency as a scorer.
Three-Point Percentage: Despite not being a pure shooter, LeBron has improved his three-point shooting over the years, now shooting around 34% from beyond the arc.
Free Throw Percentage: His free throw shooting has seen its ups and downs, but it hovers around 75%, a respectable figure for a player of his caliber.
These statistics demonstrate LeBron's all-around excellence on the court, making him a force to be reckoned with on both ends of the floor.
LeBron James' Championships and Rings
One of the defining factors of a player's legacy in the NBA is the number of championships they've won. LeBron James, with his remarkable talent and leadership, has achieved extraordinary success in this regard. He has been part of several championship-winning teams, including the memorable 2013 NBA Champions, the Miami Heat.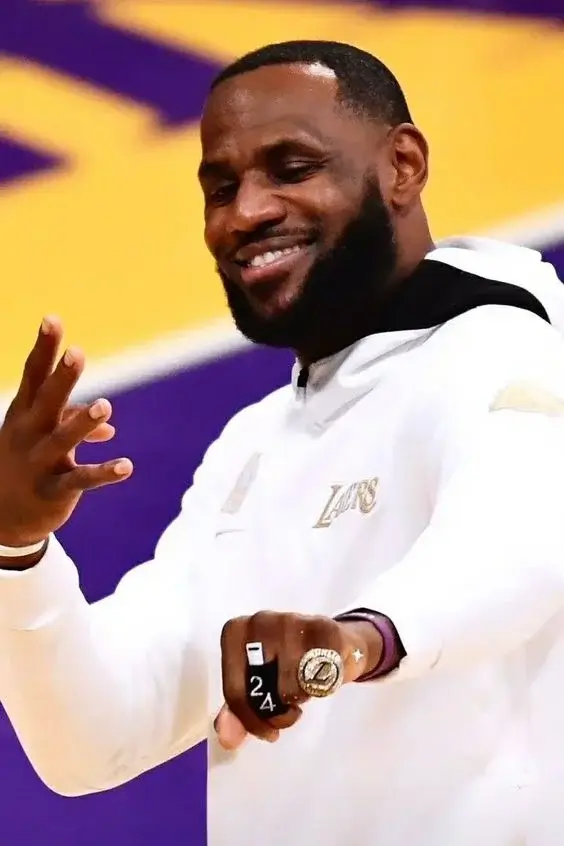 The 2013 NBA Champions
The 2013 NBA Finals will forever be etched in basketball history, largely thanks to LeBron James' heroics. Facing the San Antonio Spurs, LeBron and the Miami Heat found themselves in a thrilling seven-game series. LeBron's performance in Game 6 was nothing short of legendary. He scored 32 points, pulled down 10 rebounds, and dished out 11 assists in a must-win game. The Heat went on to win the championship that year, with LeBron earning NBA Finals MVP honors.
Total Rings of LeBron
As of my last knowledge update in September 2021, LeBron James had secured four NBA championships (2012, 2013, 2016, and 2020). However, his career continued, and he might have added more rings to his collection in the subsequent years. LeBron's pursuit of championships has been relentless, and his legacy as a winner is unquestionable.
LeBron James' Playoff Dominance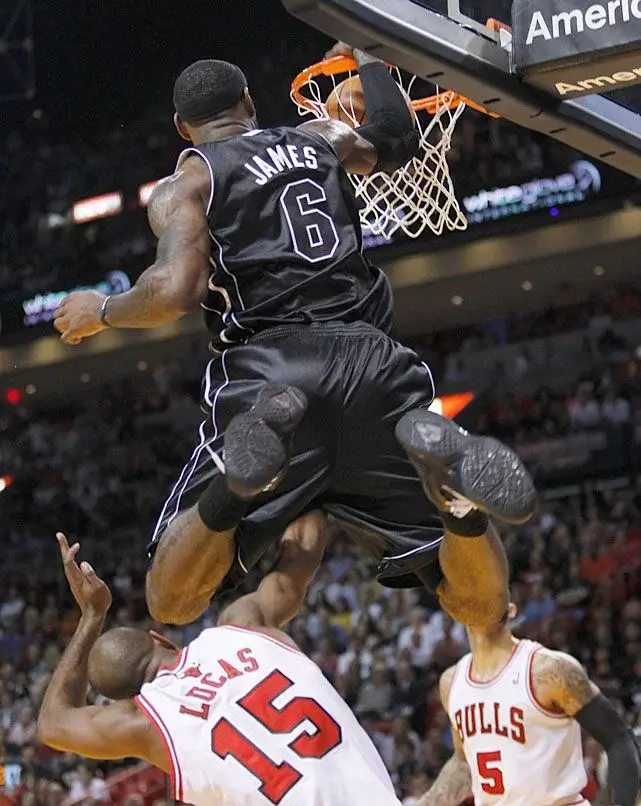 LeBron's greatness isn't confined to the regular season; he has consistently elevated his game in the playoffs, earning him the nickname "Playoff LeBron." Let's take a look at some of his playoff statistics:
Career Playoff Points: LeBron has scored over 7,500 points in the playoffs, solidifying his status as one of the all-time leading playoff scorers.
Triple-Doubles: LeBron's ability to impact the game in multiple ways is evident in his playoff triple-doubles, making him one of the all-time leaders in this category.
Game-Winners: LeBron has a knack for hitting clutch shots when it matters most, and his playoff game-winners are the stuff of legend.
His playoff success and ability to carry his team to deep playoff runs have been a hallmark of his career.
LeBron James in Perspective
LeBron James' career is not just defined by numbers and championships; it's about the impact he's had on the game of basketball and the communities he's touched. His leadership on and off the court, his philanthropy, and his commitment to social justice issues have made him an iconic figure in today's society. LeBron is more than just a basketball player; he's a global ambassador for the sport.
Conclusion
In the world of NBA basketball, LeBron James stands as a towering figure, not just for his athletic prowess but for his leadership, impact, and undeniable greatness. His impressive statistics, multiple championships, and legendary playoff performances have solidified his place among the greatest players of all time. As LeBron continues to add to his illustrious career, the world eagerly awaits what's next for the King.
Frequently Ask Questions
How many championships does LeBron James have?
As of my last knowledge update in September 2021, LeBron James had won four NBA championships. Please check the latest information for updates on his championship count.
What are LeBron James' career averages?
LeBron James has averaged over 25 points per game (PPG), around 7 assists per game (APG), and approximately 7 rebounds per game (RPG) throughout his career. His shooting percentages and other statistics have varied over the years.
What is the significance of the 2013 NBA Champions for LeBron James?
The 2013 NBA Finals were significant for LeBron James as he delivered an extraordinary performance in Game 6, helping the Miami Heat win the championship. LeBron's triple-double in that game and his overall dominance earned him NBA Finals MVP honors.
How does LeBron James perform in the playoffs?
LeBron James is known for his playoff excellence. He has scored over 7,500 points in playoff games, recorded numerous playoff triple-doubles, and has a reputation for making clutch shots in critical moments.
What is LeBron James' impact beyond basketball?
LeBron James is not just a basketball player; he's a philanthropist, activist, and a global ambassador for the sport. He has used his platform to address social issues, support communities, and inspire future generations on and off the court.