When discussing the illustrious realm of NBA basketball, the name Allen Iverson stands out as an iconic presence. Renowned for his exceptional talents, unwavering determination, and distinctive playing style, Iverson's legacy within the sport remains enduring. This article delves into the life and trajectory of Allen Iverson career, highlighting his evolution from a budding athlete to a celebrated NBA luminary.
Table of Contents
Early Life and Basketball Beginnings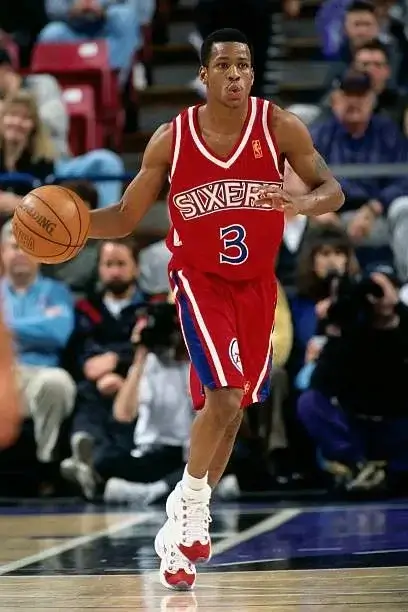 Allen Ezail Iverson was born on June 7, 1975, in Hampton, Virginia. His journey in basketball began at a young age, and it was clear from the start that he had a natural talent for the sport. Iverson's exceptional skills and ability to score quickly caught the attention of scouts and basketball enthusiasts alike.
Allen Iverson's College Career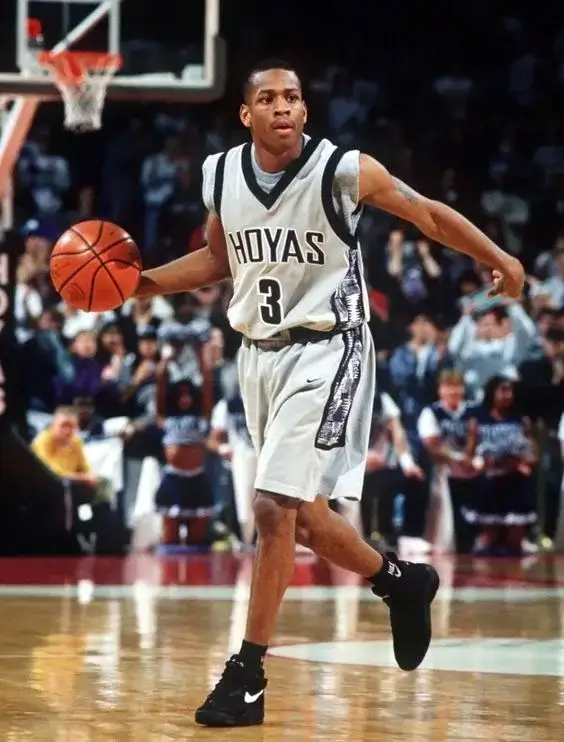 Iverson played college basketball for the Georgetown Hoyas, where he continued to showcase his extraordinary talent. His time at Georgetown helped him refine his game and led to his selection as the NBA's first overall pick in the 1996 draft.
NBA Draft and Philadelphia 76ers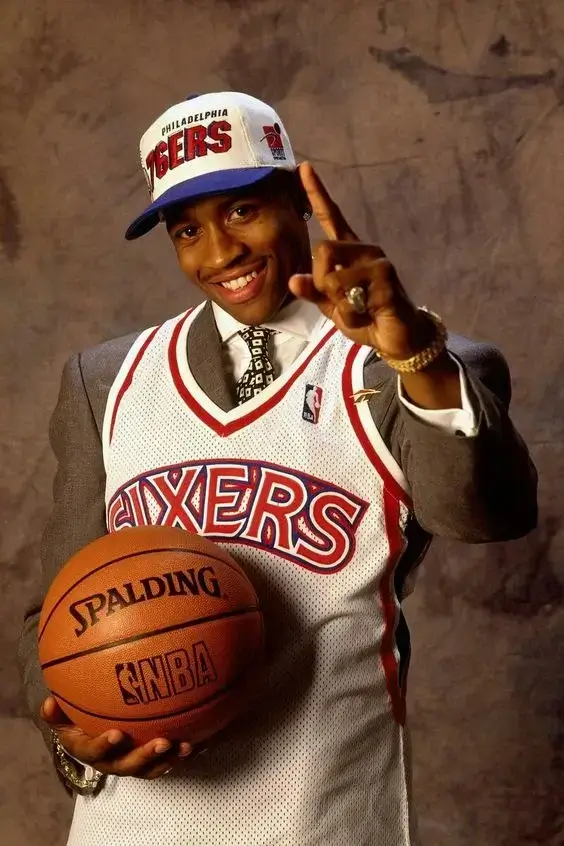 In the 1996 NBA Draft, Allen Iverson was selected by the Philadelphia 76ers. This marked the beginning of an illustrious NBA career. Iverson's arrival in the league was highly anticipated, and he didn't disappoint. He quickly became known for his speed, agility, and scoring ability, earning the nickname "The Answer."
Allen Iverson's Impact on the NBA
Iverson's impact on the NBA went beyond his playing style. He brought a unique energy to the league, captivating fans with his fearless drives to the basket and clutch performances. His influence on the game extended to a new generation of players who admired his work ethic and competitive spirit.
Iconic Moments in Iverson's Career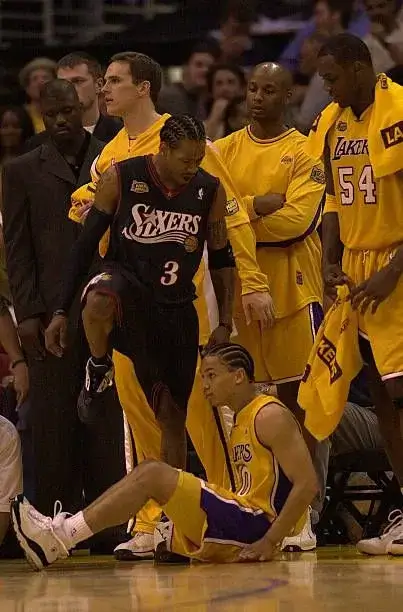 Throughout his career, Allen Iverson created numerous iconic moments. From his crossover dribble against Michael Jordan to his unforgettable step-over of Tyronn Lue in the 2001 NBA Finals, Iverson provided fans with lasting memories.
Career Stats and Achievements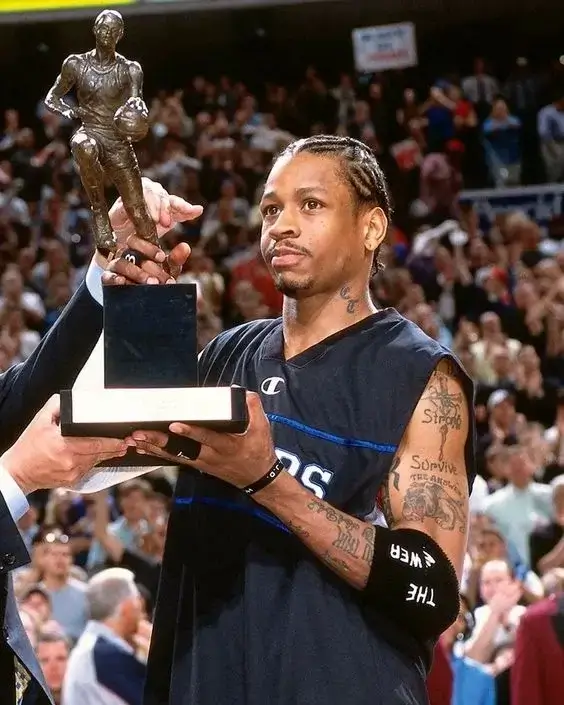 In addition to his memorable moments, Iverson's career statistics and achievements are remarkable. He was an 11-time NBA All-Star, a four-time scoring champion, and a former NBA Most Valuable Player. His career statistics include over 26,000 points and nearly 6,000 assists.
Endorsements and Off-Court Success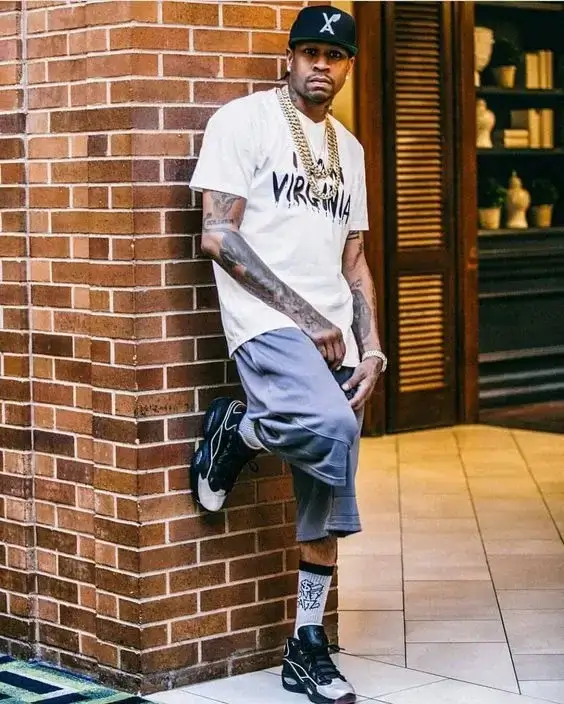 Beyond his on-court achievements, Allen Iverson was a marketable figure. He secured numerous endorsements and became a cultural icon. His influence extended to fashion and music, making him a true crossover star.
Allen Iverson's Retirement
In 2010, Iverson announced his retirement from the NBA. Although his playing days had ended, his legacy in the basketball world remained strong. He had left an indelible mark on the game and its culture.
Legacy in the NBA
Allen Iverson's legacy in the NBA is undeniable. He inspired a new generation of players with his unrelenting drive and fearless approach to the game. His impact extended far beyond his statistics, making him a beloved figure in the basketball community.
The Unique Style of Allen Iverson
One of the most defining features of Iverson's career was his unique playing style. He was a dynamic scorer who could change the course of a game single-handedly. His small stature compared to other NBA players made his achievements even more astonishing.
Overcoming Adversities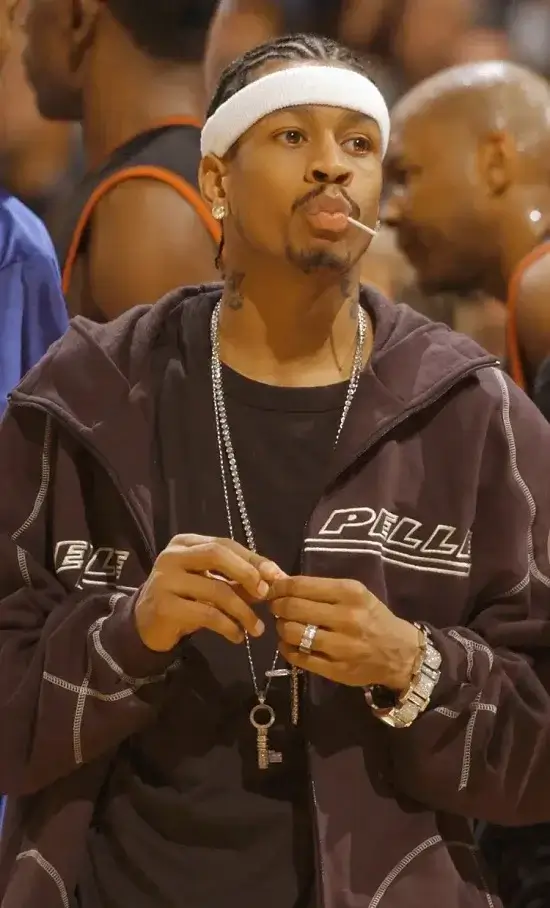 Iverson faced his fair share of challenges and controversies both on and off the court. However, his ability to overcome these adversities and remain a beloved figure in the sports world is a testament to his resilience.
Conclusion
In conclusion, Allen Iverson's career in the NBA is a story of triumph and inspiration. From his early days in Virginia to becoming a global basketball icon, Iverson's journey is a testament to the power of determination and talent. His legacy continues to thrive, reminding us of the impact one individual can have on the world of sports.
Frequently Ask Questions
What were some of Allen Iverson's most iconic moments in the NBA?
Some of Iverson's iconic moments include his crossover with Michael Jordan and the famous step-over of Tyronn Lue in the 2001 NBA Finals.
How many times was Allen Iverson named an NBA All-Star?
Allen Iverson was named an NBA All-Star 11 times during his career.
What are some of the career achievements of Allen Iverson?
Iverson was a four-time NBA scoring champion, an NBA MVP, and amassed over 26,000 career points.
What is Allen Iverson's impact on the game of basketball?
Iverson's impact goes beyond statistics; he inspired a new generation of players with his fearless playing style and work ethic.
How did Allen Iverson handle adversity during his career?
Iverson faced numerous challenges, but his resilience and ability to overcome adversity made him a beloved figure in the sports world.