Allen Iverson, the man synonymous with NBA basketball, possesses a life story that transcends the sport. As "The Answer," Iverson's odyssey, from a turbulent childhood to a basketball icon, epitomizes resilience, talent, and an unwavering determination to conquer life's hurdles.
In the realm of the National Basketball Association (NBA), brimming with legends and iconic figures, one name shines the brightest: Allen Iverson. Our Allen Iverson Biography delves into the life and legacy of Allen Iverson, with a particular focus on his early life, his extraordinary basketball voyage, and his enduring impact on the NBA.
Table of Contents
Early Life and Personal Struggles
Born in Hampton, Virginia, on June 7, 1975, Allen Ezail Iverson had a tumultuous childhood. Raised by a single mother, Ann Iverson, in difficult circumstances, he faced numerous challenges. Poverty, violence, and a lack of stability were constants in his early life.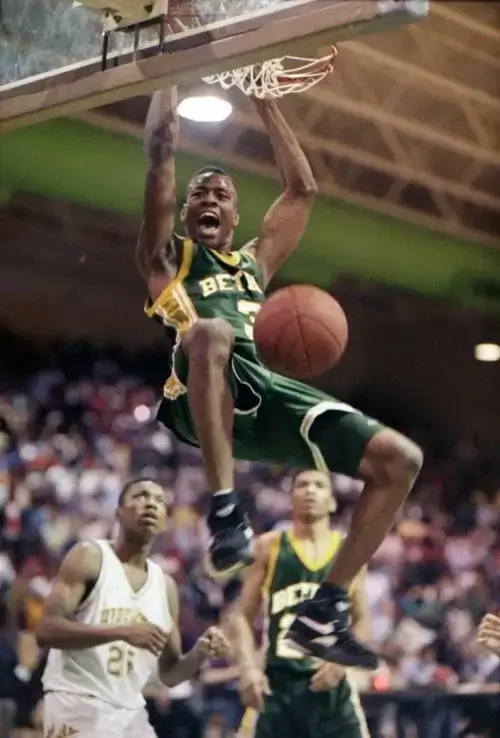 However, these early struggles only served to fuel Iverson's determination. He found solace in basketball, a sport that would become his ticket to a better life. His journey from Hampton to Georgetown University is a testament to his resolve to escape a life of hardship.
Rise to NBA Stardom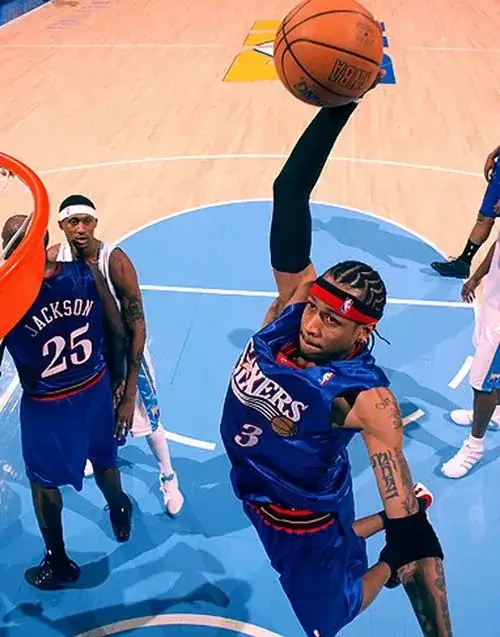 Iverson's journey to the NBA is nothing short of remarkable. After an outstanding college career at Georgetown, he was selected as the first overall pick by the Philadelphia 76ers in the 1996 NBA Draft. This marked the beginning of a storied career that would see him become an 11-time NBA All-Star and one of the league's most electrifying players.
Iconic Jersey Number and Influence on NBA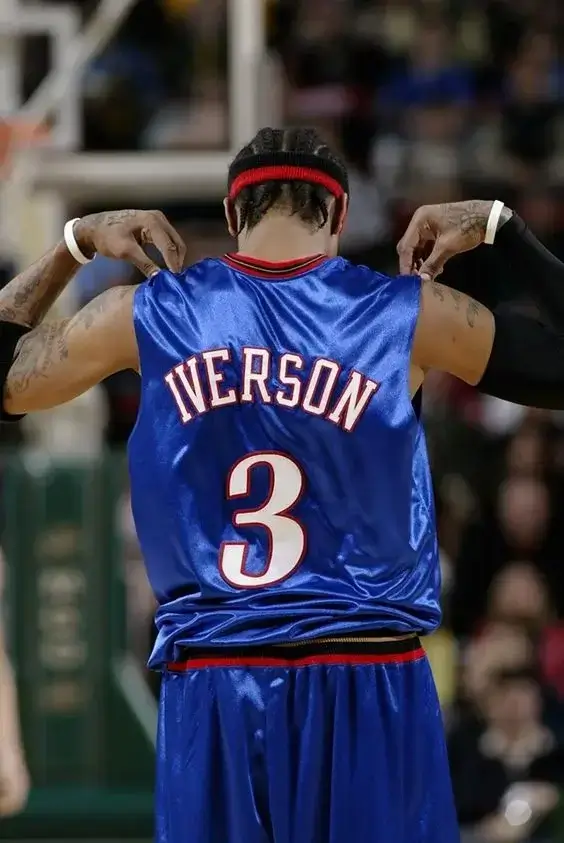 One cannot talk about Allen Iverson without mentioning his iconic jersey number, 3. This number would go on to symbolize his fearless, never-back-down attitude both on and off the court. Iverson's impact on the NBA extended beyond his playing style; he paved the way for smaller players to dominate the game and showcased the power of heart over height.
Basketball Career and Achievements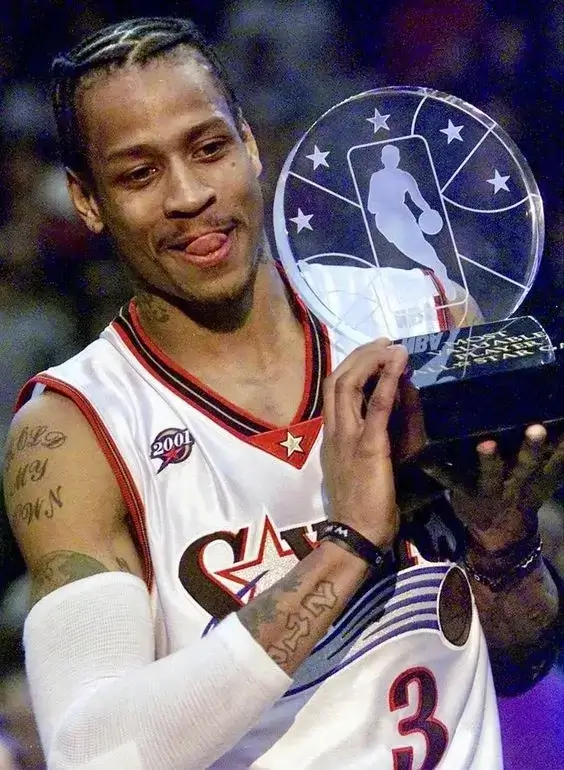 During his NBA career, Iverson achieved numerous milestones. He won the NBA Most Valuable Player (MVP) award in 2001, led the league in scoring four times, and was a seven-time All-NBA team member. His performances were nothing short of breathtaking, leaving fans in awe with his crossovers, speed, and scoring ability.
Off the Court – Personal Life and Struggles
While Iverson was a basketball icon, his personal life was marred by controversies and challenges. Legal troubles, financial issues, and a turbulent personal life were constant headlines. However, he also showed resilience in the face of adversity, eventually finding stability and redemption.
Iverson's Impact on Popular Culture
Iverson was more than just a basketball player; he was a cultural icon. His influence extended beyond the court and touched music, fashion, and pop culture. The cornrows, the tattoos, and the swagger – Iverson's style became a part of his legacy.
Documentaries and Stories
Several documentaries have been made about Allen Iverson, shedding light on the man behind the legend. These films offer a deeper understanding of his life, struggles, and successes. Documentaries like "Iverson" and "No Crossover: The Trial of Allen Iverson" provide valuable insights.
Interesting Facts about Iverson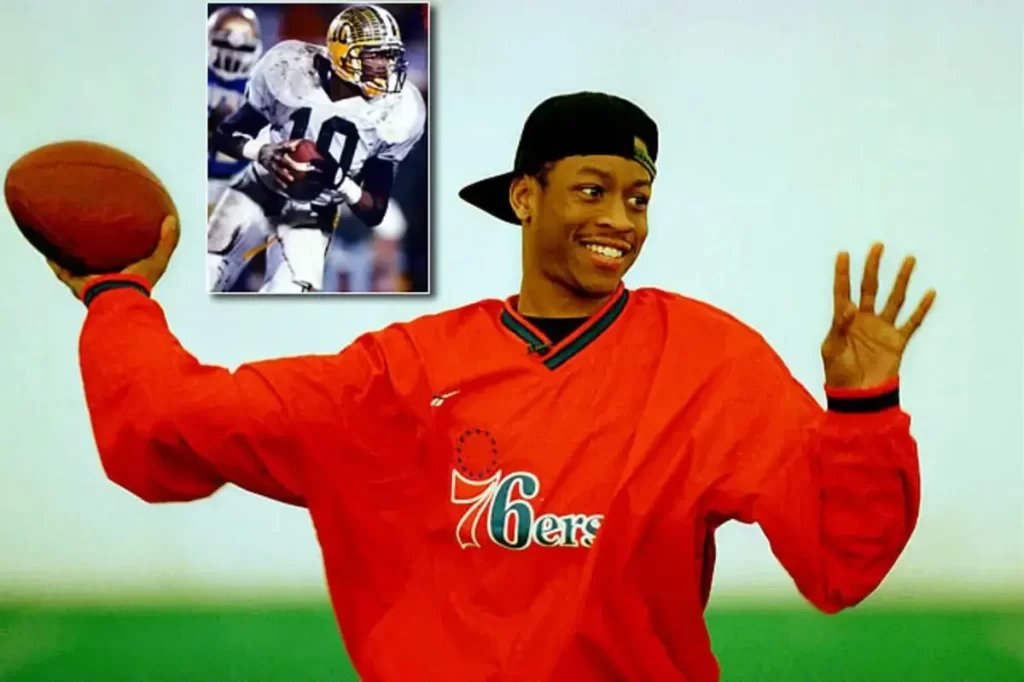 Did you know that Allen Iverson was also a skilled football player in high school, even winning the Associated Press High School Football Player of the Year award in Virginia? Or that he was known for his generosity and philanthropy, helping various causes?
Allen Iverson's Life Story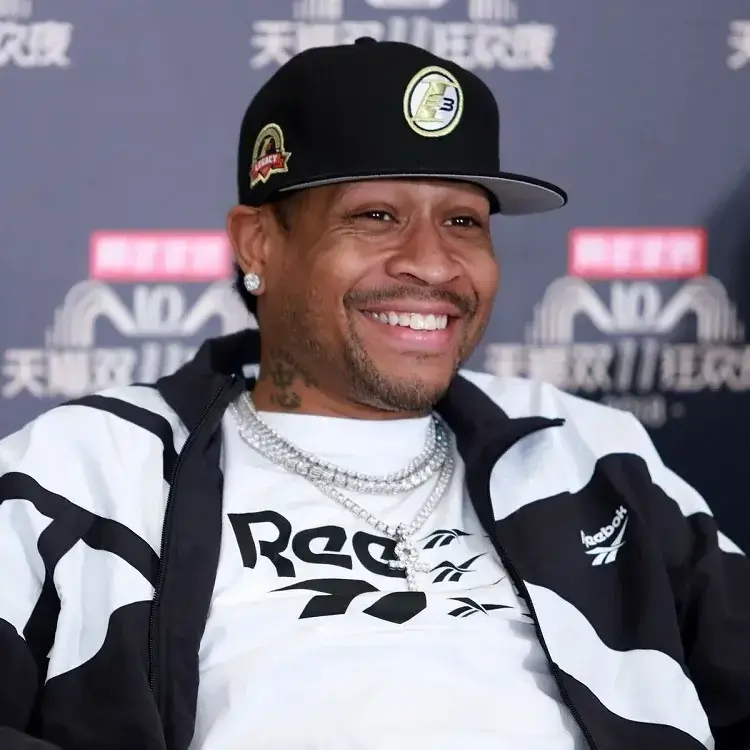 Allen Iverson's life story is one of triumph over adversity, making him one of the most inspiring figures in the world of sports. His journey from a challenging childhood to NBA stardom serves as a testament to the power of talent, determination, and a never-give-up attitude.
The Legacy of "The Answer"
Today, Allen Iverson's legacy endures. He is not just remembered for his dazzling plays and records but also for his influence on the game of basketball. His impact on the culture of the NBA can be seen in the fearless, competitive spirit of many players who followed in his footsteps.
Conclusion
In conclusion, Allen Iverson's biography is a tale of resilience, talent, and cultural significance. His journey from a troubled past to becoming one of the most influential figures in the history of the NBA is a story that continues to inspire fans and players alike.
Frequently Ask Questions
What is Allen Iverson's jersey number?
Allen Iverson's jersey number was 3, a number that became iconic in the world of basketball.
How many times was Allen Iverson selected as an NBA All-Star?
Allen Iverson was selected as an NBA All-Star 11 times during his illustrious career.
What awards did Allen Iverson win during his career?
Allen Iverson won numerous awards, including the NBA MVP award in 2001 and four scoring titles.
What are some interesting facts about Allen Iverson?
Some interesting facts about Allen Iverson include his success in high school football and his influential playing style.
What documentaries have been made about Allen Iverson?
Several documentaries have been made about Allen Iverson, shedding light on his life, career, and impact on the NBA.