Kobe Bryant, a name synonymous with excellence, determination, and the Black Mamba spirit, left an indelible mark on the world of basketball. In this detailed Kobe Bryant biography, we'll unravel the inspiring journey of the legendary Kobe Bryant. From his early life to his remarkable NBA career and enduring legacy, this article covers it all.
Table of Contents
The Early Years of a Future Legend
Kobe's journey began in Philadelphia, Pennsylvania. Born on August 23, 1978, he was the son of Joe "Jellybean" Bryant, a former NBA player, which gave him early exposure to the game. His unique name, Kobe, was inspired by the famous Kobe beef that his parents saw on a restaurant menu.
Kobe showed remarkable talent from a young age. His father's influence and guidance played a pivotal role in shaping his basketball skills. By the time he was a teenager, it was clear that Kobe was destined for greatness.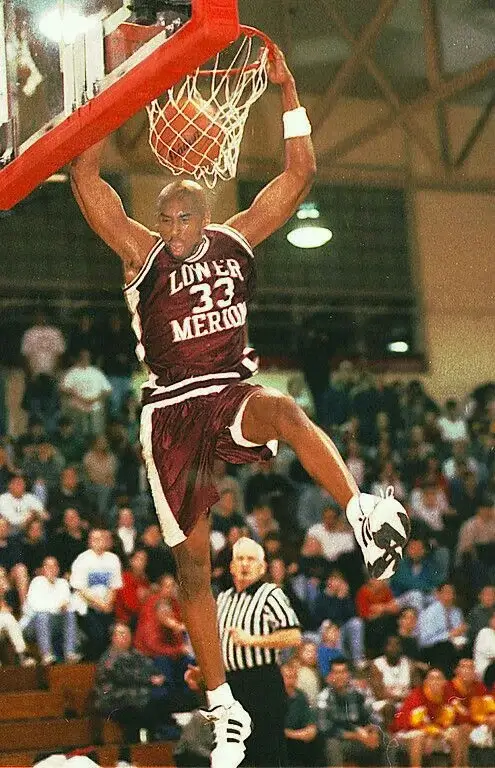 The Influence of Family
Kobe's family was a cornerstone of his life. His sisters, parents, and later, his wife Vanessa, and daughters, were his unwavering support system. The love and values instilled in him by his family contributed to his success both on and off the court.
The Black Mamba Emerges
In 1996, Kobe entered the NBA directly from high school, was selected by the Charlotte Hornets, and subsequently traded to the Los Angeles Lakers. His journey to becoming the Black Mamba had begun.
The Lakers Dynasty
Kobe's career with the Lakers is the stuff of legend. He donned the purple and gold for 20 seasons, setting numerous records and achieving greatness that few can match.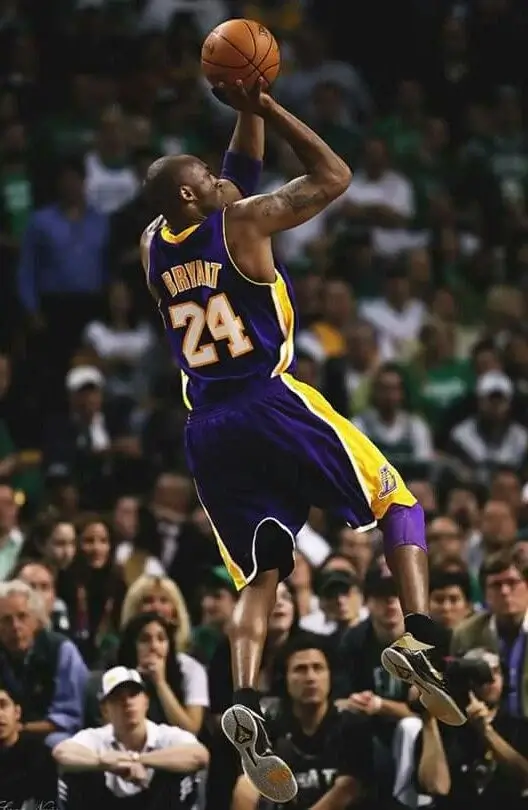 Achievements that Define Greatness
Kobe's accolades include five NBA championships, two Olympic gold medals, and 18 NBA All-Star selections. He was not just a player; he was a force of nature on the court.
Mamba Mentality
Kobe's relentless work ethic and competitive spirit became known as the "Mamba Mentality." It wasn't just about winning; it was about giving your all, every day, to be the best version of yourself.
Impact on Basketball
Kobe's influence on the game extended far beyond his incredible statistics. He inspired a new generation of players, including LeBron James, with his dedication and skill.
The Art of Scoring
Kobe's scoring prowess was unmatched. He had an uncanny ability to take over games, thrilling fans with his breathtaking plays.
Leadership and Inspiration
His leadership on and off the court made him a role model for athletes worldwide. His dedication to basketball, even through injuries, resonated with aspiring players.
Black Mamba's Legacy
Kobe's tragic passing in 2020 sent shockwaves through the world. However, his legacy lives on through his family, the Kobe and Vanessa Bryant Family Foundation, and the countless lives he touched.
Kobe Bryant's Inspirational Quotes
On Success
"Great things come from hard work and perseverance. No excuses."
On Dedication
"I'll do whatever it takes to win games, whether it's sitting on a bench waving a towel, handing a cup of water to a teammate, or hitting the game-winning shot."
On the Mamba Mentality
"The moment you give up is the moment you let someone else win."
On Leadership
"Leadership is lonely… I'm not going to be afraid of confrontation to get us to where we need to go."
On Family
"The most important thing is to try and inspire people so that they can be great in whatever they want to do."
Conclusion
Kobe Bryant's life story is one of dedication, passion, and the pursuit of excellence. His legacy in the world of basketball is unparalleled. From his early life to his remarkable NBA career, he left an indelible mark on the sport and the hearts of fans worldwide. Kobe's Mamba Mentality will continue to inspire generations to come.
Frequently Ask Questions
What is Kobe Bryant's most significant achievement?
Kobe's most significant achievement is undoubtedly his five NBA championships, each a testament to his extraordinary talent and dedication.
What inspired the name "Kobe" for Kobe Bryant?
Kobe's parents were inspired by the name after seeing "Kobe beef" on a restaurant menu.
How did Kobe Bryant influence the game of basketball?
Kobe's work ethic and competitive spirit, known as the "Mamba Mentality," inspired a new generation of basketball players to strive for greatness.
What was Kobe Bryant's impact beyond basketball?
Kobe's impact extended beyond the court. He was a philanthropist and a role model, leaving a positive mark on the world.
What is the Kobe and Vanessa Bryant Family Foundation known for?
The foundation focuses on improving the lives of youth and families in need, supporting various causes and initiatives.