The illustrious career of Kevin Garnett, an iconic figure in NBA basketball, is a journey filled with incredible stories and achievements. From his high school days to unforgettable moments in the NBA, we delve into the Kevin Garnett career, touching upon various aspects like his teams, NBA championships, career statistics, Hall of Fame induction, impact on the NBA, memorable moments, retirement date, Boston Celtics tenure, career achievements, and leadership. This comprehensive exploration sheds light on Garnett's remarkable influence on the sport and the indelible mark he left on the NBA.
Table of Contents
Kevin Garnett's Early Days: A High School Journey to Remember
Before becoming an NBA legend, Kevin Garnett's journey began in high school. Born on May 19, 1976, in Mauldin, South Carolina, Garnett displayed immense talent and potential from a young age. His journey to NBA stardom started when he enrolled at Mauldin High School, where he quickly made a name for himself on the basketball court.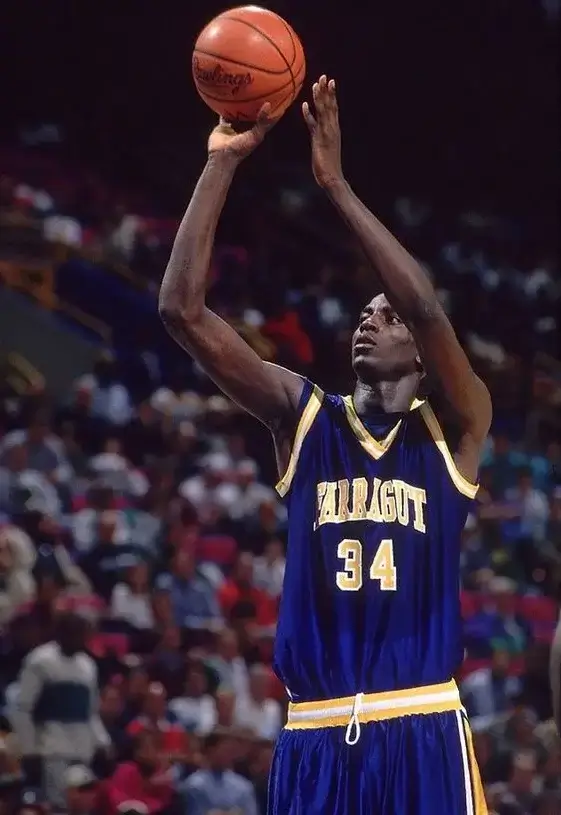 Garnett's exceptional skills, particularly his shot-blocking and rebounding abilities, caught the attention of scouts and earned him a scholarship to Chicago's Farragut Academy for his senior year. It was during his time at Farragut Academy that he truly emerged as a basketball prodigy, showcasing his versatility and athleticism.
Joining the NBA: Kevin Garnett's Rookie Year with the Minnesota Timberwolves
In 1995, Garnett declared for the NBA Draft, forgoing college and making the leap straight from high school to the pros. The Minnesota Timberwolves selected him as the fifth overall pick, marking the beginning of a career that would span over two decades.
As a rookie, Garnett made an immediate impact, demonstrating his incredible work ethic, court vision, and defensive prowess. His arrival breathed new life into the Timberwolves and soon transformed them into playoff contenders. This was the start of an incredible journey with the team and the first connection with Kevin Garnett teams.
Chasing the Dream: Kevin Garnett's NBA Championships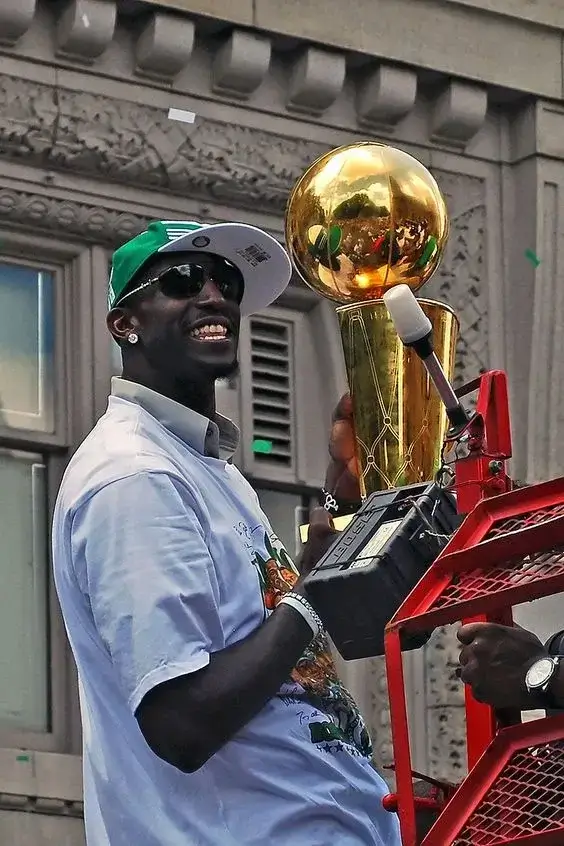 Throughout his career, Kevin Garnett was known for his intense desire to win and his unrelenting commitment to his team. After spending over a decade with the Timberwolves, Garnett's pursuit of an NBA championship led him to the Boston Celtics in 2007. His arrival in Boston, where he joined forces with Paul Pierce and Ray Allen, was a game-changer, and the team quickly became a powerhouse. In 2008, Garnett realized his championship dreams as the Celtics won the NBA Finals, highlighting his relentless pursuit of excellence. This was a moment that forever solidified his legacy and is a key element of Kevin Garnett NBA championships.
Stats and Achievements: Kevin Garnett's Career in Numbers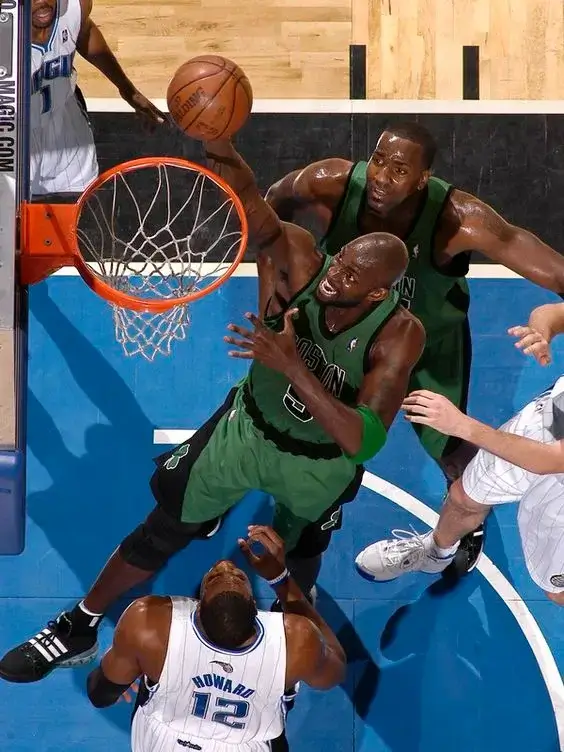 When we look at "Kevin Garnett career statistics," we can't help but be amazed by his all-around brilliance on the court. Garnett's stats are a testament to his versatility and skill set. Throughout his career, he averaged a double-double in points and rebounds, showcasing his remarkable consistency and dominance. His defensive prowess was particularly noteworthy, as he was an 12-time NBA All-Defensive Team selection and the NBA Defensive Player of the Year in 2008. Garnett's 15 NBA All-Star selections are further proof of his enduring excellence, and he ranks high on the all-time scoring list, highlighting his scoring ability. His stats are a testament to his lasting impact on the game.
Hall of Fame Induction: Recognizing Kevin Garnett's Legacy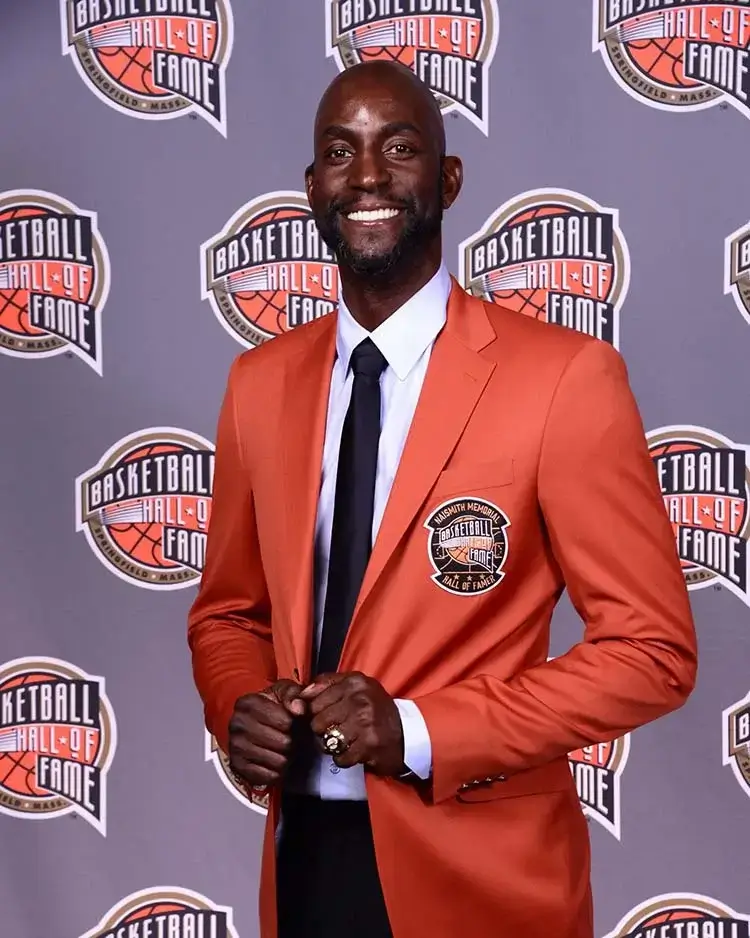 In 2020, Kevin Garnett received the ultimate honor in the world of basketball when he was inducted into the Naismith Memorial Basketball Hall of Fame. This well-deserved recognition is a testament to his incredible career and his enduring impact on the sport. Garnett's journey from a high school standout to a Hall of Famer is a source of inspiration for aspiring athletes and underscores the Kevin Garnett Hall of Fame.
Kevin Garnett's Influence on the NBA: Beyond the Numbers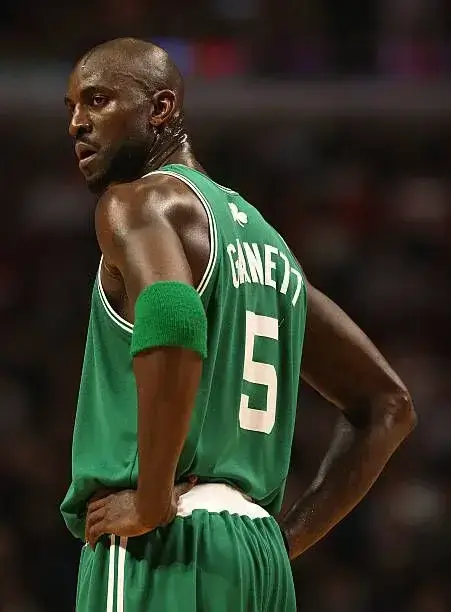 While Garnett's statistics and accomplishments are undeniably impressive, his impact on the NBA extends far beyond what can be quantified. His tenacity, leadership, and unmatched work ethic set a standard for future generations of NBA players. Garnett's fiery personality and his never-back-down attitude were infectious and often motivated his teammates to push themselves to new heights. He embodied the spirit of competitiveness that defines the league, and his influence continues to resonate with players and fans alike. His leadership qualities and their impact on the league are significant aspects of Kevin Garnett leadership and Kevin Garnett impact on the NBA.
Memorable Moments and Retirement: Kevin Garnett's Farewell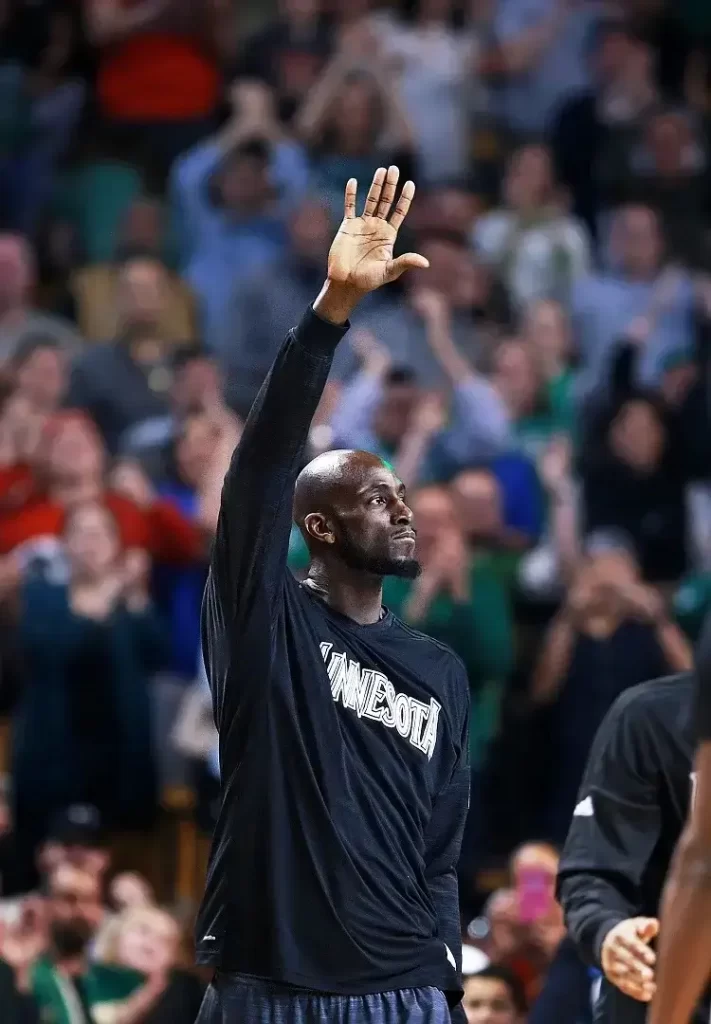 As Garnett's career neared its end, he returned to the Minnesota Timberwolves for one last stint before retiring in 2016. This emotional homecoming allowed fans to celebrate his career and say their farewells to a true legend. Garnett's retirement date marked the end of an era in the NBA, as one of the most iconic players in the history of the sport bid farewell to the hardwood.
Conclusion
In conclusion, Kevin Garnett's career is a remarkable tale of talent, hard work, and a relentless pursuit of excellence. From his days as a high school standout to his NBA championships and Hall of Fame induction, Garnett's journey is one that continues to inspire basketball enthusiasts around the world. His impact on the NBA, both in terms of leadership and on-court performance, is immeasurable. As fans, we are left with countless memorable moments to cherish, making Kevin Garnett a true legend in the world of basketball.
Frequently Ask Questions
How many NBA championships did Kevin Garnett win?
Kevin Garnett won one NBA championship with the Boston Celtics in 2008.
What are Kevin Garnett's career statistics?
Kevin Garnett's career statistics include an average of 17.8 points, 10.0 rebounds, and 3.7 assists per game.
When did Kevin Garnett retire from the NBA?
Kevin Garnett retired from the NBA in 2016.
What high school did Kevin Garnett attend before entering the NBA?
Kevin Garnett attended Farragut Academy in Chicago during his senior year of high school.
How did Kevin Garnett impact the NBA beyond his statistics?
Kevin Garnett's impact on the NBA extends beyond statistics; his leadership, work ethic, and competitive spirit set a standard for future players and left an indelible mark on the league.