Dennis Rodman's NBA Career: An Unforgettable Journey
When discussing NBA legends, the likes of Michael Jordan, LeBron James, and Kobe Bryant usually steal the spotlight. Yet, amidst these basketball greats, there's an often overlooked name with a truly legendary status on the court – Dennis Rodman. His Dennis Rodman NBA career was nothing short of extraordinary, making a lasting impression on the sport. In this article, we'll uncover the unconventional and remarkable journey of Dennis Rodman's NBA career, shining a spotlight on his career highlights, Hall of Fame induction, astounding rebound records, and much more.
Table of Contents
Dennis Rodman's Early Days in Basketball
Dennis Rodman's journey to the NBA was far from typical. Born in Trenton, New Jersey, in 1961, Rodman had a rough childhood and faced numerous challenges. It wasn't until he attended Southeastern Oklahoma State University that he was discovered and drafted by the Detroit Pistons in the 1986 NBA Draft. His NBA career officially began, and what a career it would turn out to be!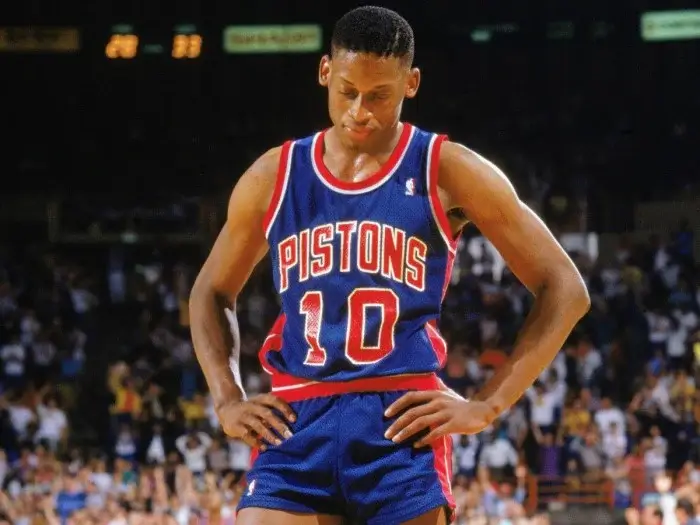 Career Highlights
Dennis Rodman's career was defined by his exceptional skills and unique playing style. He was a dominant force on the defensive end, known for his relentless pursuit of rebounds and his ability to shut down some of the league's best scorers. Here are some of the highlights of his career:
NBA Championships: Rodman won a total of five NBA championships during his career, with the Detroit Pistons and the Chicago Bulls. His defensive prowess and rebounding skills played a pivotal role in these victories.
NBA Defensive Player of the Year: Rodman was named the NBA's Defensive Player of the Year twice, in 1990 and 1991, showcasing his ability to disrupt opponents' offense.
NBA All-Star and All-NBA Selections: He was selected as an NBA All-Star twice and was a part of the All-NBA First Team multiple times.
Rebounding Records: Rodman is famously known for his incredible rebounding ability, and he led the league in rebounds per game for seven consecutive seasons.
Defensive Contributions: His contributions to the defensive end of the court often went unnoticed in the box score, but his impact was immeasurable.
Hall of Fame Induction
In 2011, Dennis Rodman was finally recognized for his outstanding contributions to the sport when he was inducted into the Naismith Memorial Basketball Hall of Fame. This honor was a testament to his incredible career and the profound impact he had on the game of basketball.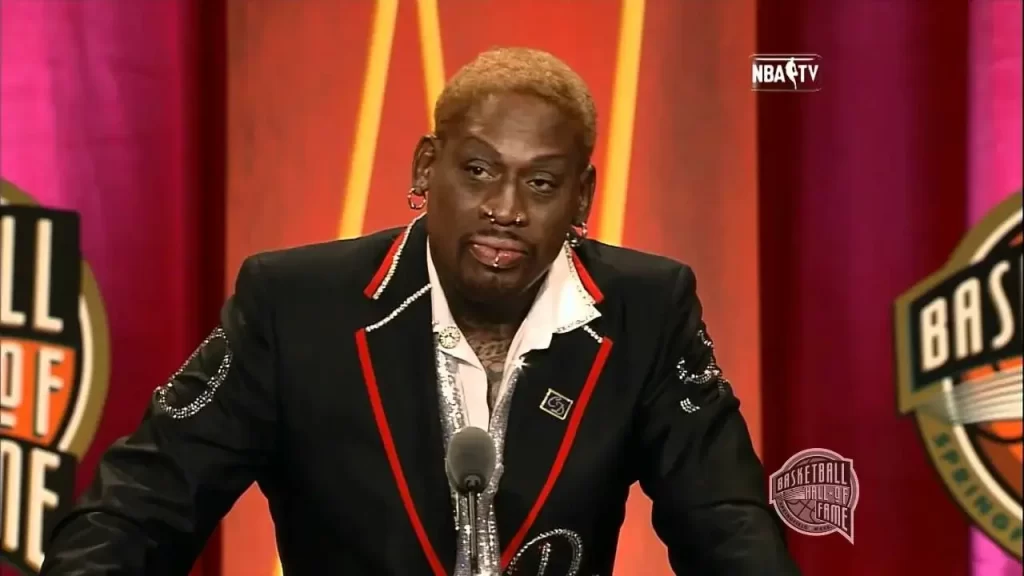 Rodman's Hall of Fame induction speech was memorable for its emotional and candid nature. He expressed gratitude for his teammates and coaches and reflected on the journey that took him from a challenging upbringing to becoming one of the greatest players in NBA history.
Rebound King: Dennis Rodman's Astounding Records
Dennis Rodman's rebounding statistics are mind-boggling. Throughout his career, he amassed a total of 11,954 rebounds, with an astonishing average of 13.1 rebounds per game. His best rebounding season was in 1991-92 when he averaged an incredible 18.7 rebounds per game, a record that still stands today.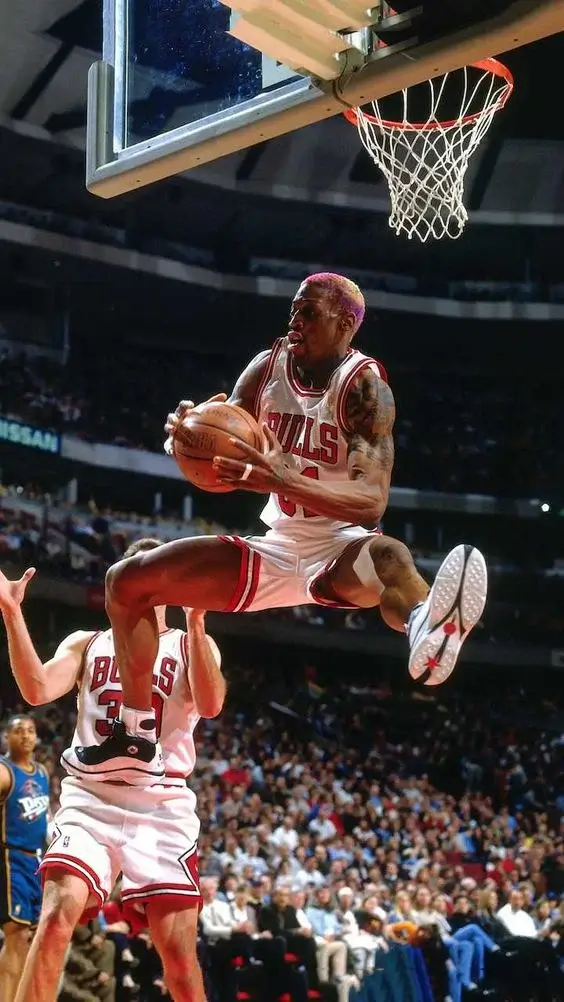 His relentless pursuit of the ball, tenacity, and innate understanding of positioning allowed him to outrebound players taller and stronger than him. Rodman's rebounding prowess is perhaps the most remarkable aspect of his career, and it solidified his legacy as one of the greatest rebounders in NBA history.
Dennis Rodman's Impact on the Game
Beyond the statistics and awards, Dennis Rodman's impact on the game of basketball goes beyond numbers. He revolutionized the role of a power forward by showing that it wasn't just about scoring points but also about dominating on the defensive end and securing crucial possessions for the team.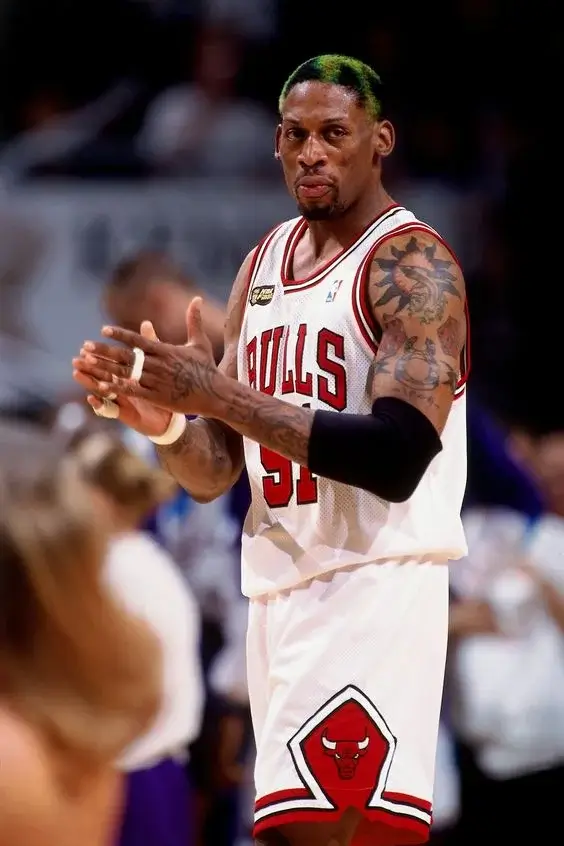 His unselfish play, hustle, and determination set an example for future generations of players. Rodman's unconventional style and his willingness to do the dirty work made him an indispensable asset to any team he played for.
Conclusion
Dennis Rodman's NBA career is a testament to the fact that greatness in basketball can take many forms. His unique style of play, relentless work ethic, and unmatched rebounding abilities left an indelible mark on the sport. From winning championships to earning a spot in the Hall of Fame, Rodman's career is a remarkable journey of triumph over adversity and a reminder that hard work and dedication can lead to legendary success in the NBA.
In a league dominated by scoring, Rodman's focus on defense and rebounding stands as a shining example of how one player's dedication can change the course of a game and inspire others to embrace their unique strengths.
Frequently Ask Questions
What made Dennis Rodman such a dominant force on the boards?
Dennis Rodman's exceptional rebounding ability was a result of his tireless work ethic, incredible positioning, and an innate understanding of how the ball would bounce off the rim. He also possessed an unmatched desire to secure each and every rebound.
How many NBA championships did Dennis Rodman win during his career?
Dennis Rodman won a total of five NBA championships during his career, two with the Detroit Pistons and three with the Chicago Bulls.
Has Dennis Rodman's rebounding record of 18.7 rebounds per game in a season ever been broken?
No, Dennis Rodman's record of 18.7 rebounds per game in the 1991-92 season still stands as the highest rebounding average in a single season.
What were some of Dennis Rodman's contributions to the defensive end of the court?
While he was known for his rebounding, Rodman's defensive prowess extended to his ability to shut down some of the league's best scorers. He was a two-time NBA Defensive Player of the Year.
How did Dennis Rodman change the role of a power forward in the NBA?
Dennis Rodman redefined the power forward position by showcasing that it wasn't solely about scoring, but also about providing defensive excellence and securing critical possessions through rebounding. His style of play paved the way for versatile forwards in the modern NBA.