In the realm of NBA basketball, the name "Dwayne Wade" stands out like a shining star. His illustrious career serves as a testament to relentless dedication, innate talent, and the unwavering quest for excellence. Join us on a comprehensive journey through Dwyane Wade's career, where we'll explore the captivating odyssey of this basketball icon. From his remarkable statistics and earnings to his unforgettable highlights and accolades, we've got it all covered. So, kick back, relax, and let's embark on a deep dive into the world of Dwayne Wade Career.
Table of Contents
Dwyane Wade's Career Stats: A Glimpse of Greatness
Dwyane Wade's career stats are nothing short of remarkable. With an impressive career spanning over 16 seasons, he left an indelible mark on the NBA. Wade's scoring ability was his forte, and he averaged an impressive 22.0 points per game throughout his career. He wasn't just a scorer, though; his all-around game is evident in his career averages of 5.4 assists, 4.7 rebounds, and 1.5 steals per game. These numbers solidify his status as one of the most versatile shooting guards in NBA history.
Wade's career stats extend beyond his regular-season performance. In the postseason, where legends are truly made, he elevated his game. His career playoff averages of 22.3 points, 5.2 assists, and 5.0 rebounds per game demonstrate his consistency and excellence under pressure.
Dwyane Wade's Career Earnings: A Testament to Success
Dwyane Wade's career earnings tell a tale of financial success that parallels his on-court accomplishments. Over the course of his illustrious career, Wade earned a staggering sum through his NBA contracts and lucrative endorsement deals. His estimated career earnings from NBA contracts alone surpass $196 million, making him one of the highest-paid players in the history of the league.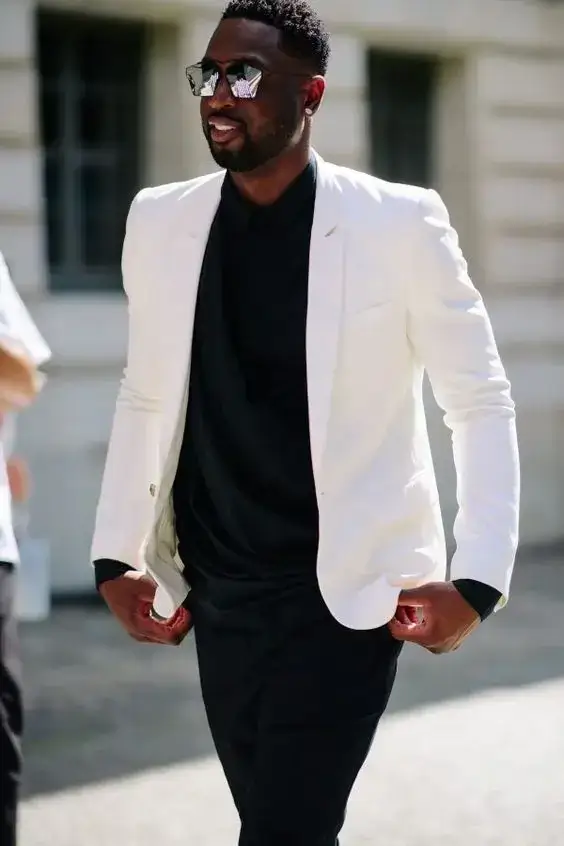 Beyond the court, Wade's marketability and charismatic personality secured him numerous endorsement deals, further contributing to his substantial wealth. Companies such as Gatorade, Hublot, and Li-Ning recognized his star power, making him a household name not just in the basketball world but in popular culture as well.
Dwyane Wade's Career Highlights: Moments of Magic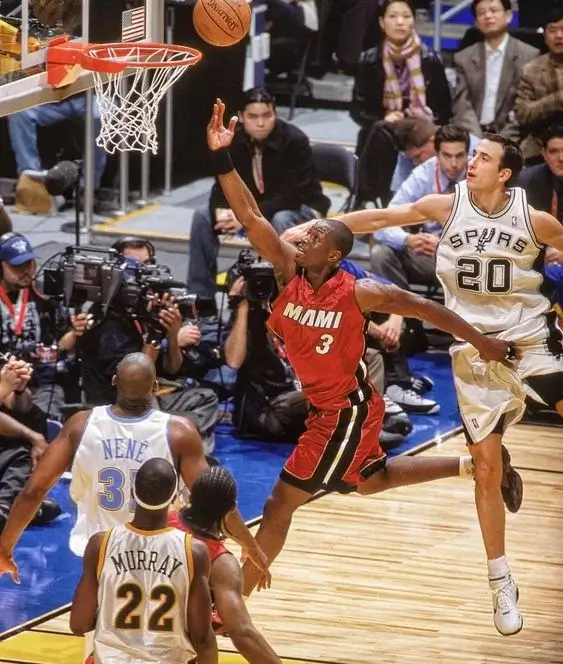 Dwyane Wade's career is punctuated by a plethora of memorable highlights. From game-winning shots to incredible dunks and jaw-dropping assists, his highlight reel is a treasure trove of basketball brilliance. One of the most iconic moments in his career came in the 2006 NBA Finals when he led the Miami Heat to a championship with a legendary performance. Wade's ability to take over games in crucial moments solidified his legacy as a clutch player.
Dwyane Wade's Awards: A Testament to Excellence
Wade's career is adorned with numerous accolades that attest to his excellence on the court. He is a three-time NBA champion, having won titles with the Miami Heat in 2006, 2012, and 2013. His incredible contributions to those championship runs earned him NBA Finals MVP honors in 2006. Additionally, Wade was selected to the All-NBA First Team on two occasions and the All-NBA Second Team three times, showcasing his consistency as one of the league's elite players.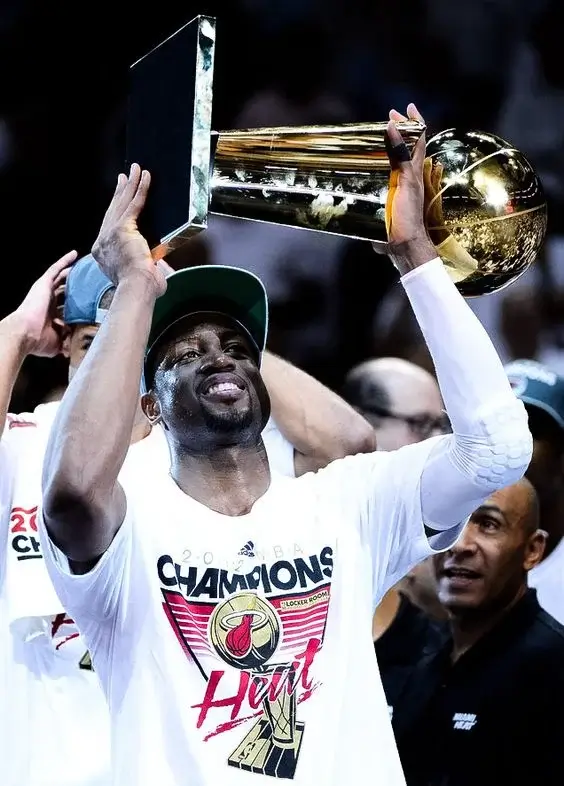 Wade's defensive prowess is also recognized with his selection to the NBA All-Defensive First Team three times. These awards underscore his impact on both ends of the court.
Dwyane Wade's Career Timeline: From Rookie to Retirement
Dwyane Wade's career timeline is a journey of growth, success, and transformation. He burst onto the NBA scene in 2003 when the Miami Heat selected him as the 5th overall pick in the NBA Draft. From there, he embarked on a career filled with memorable moments, incredible achievements, and inspiring comebacks.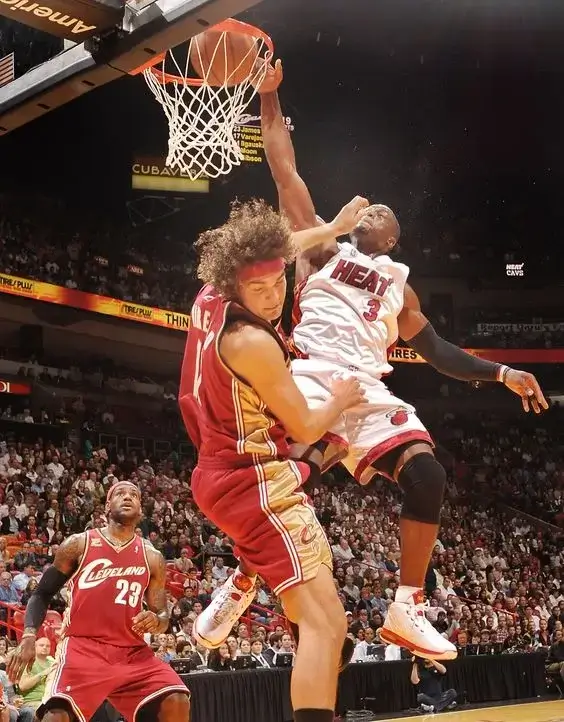 After 16 remarkable seasons in the NBA, Dwyane Wade officially announced his retirement in 2019, leaving behind a legacy that will be celebrated for generations to come. His farewell tour was an emotional and heartfelt tribute to a player who meant so much to the game of basketball.
Dwyane Wade's NBA Championships: A Taste of Glory
Wade's journey to becoming an NBA champion was filled with determination and resilience. His first championship in 2006 was a turning point in his career. Teaming up with Shaquille O'Neal, Wade led the Miami Heat to their first-ever NBA championship, cementing his status as a superstar.
In 2012 and 2013, Wade continued to shine as he, alongside LeBron James and Chris Bosh, formed the "Big Three" in Miami. This dynamic trio secured back-to-back championships for the Heat, establishing Wade as a leader and a champion once again.
Dwyane Wade's Retirement: A Farewell to a Legend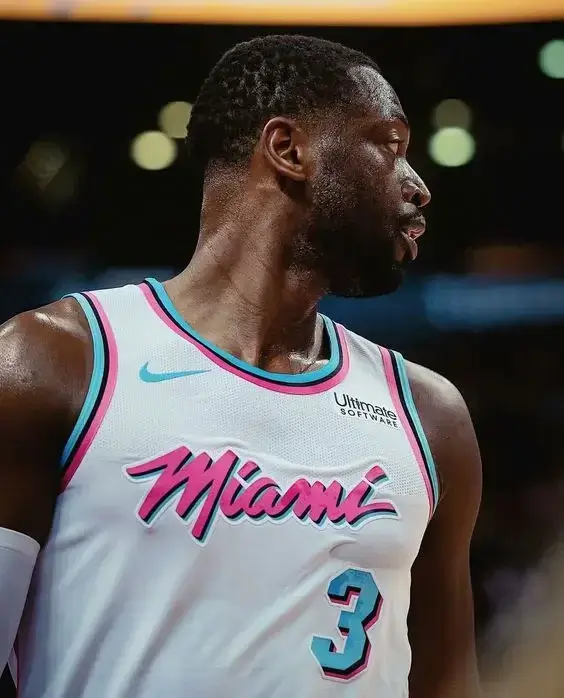 Dwyane Wade's retirement in 2019 marked the end of an era in the NBA. He bid farewell to the game that had been his life's passion with a heartfelt message to his fans, teammates, and the entire basketball community. His impact on and off the court made his retirement a bittersweet moment for the sport.
Wade left the game as one of the greatest shooting guards in NBA history and will forever be remembered for his contributions to the Miami Heat and the league as a whole.
Dwyane Wade's Miami Heat Legacy: A Hero in South Beach
Dwyane Wade's Miami Heat legacy is one of adoration and admiration. He spent the majority of his career with the Heat and became the face of the franchise. Wade's leadership, skill, and charisma endeared him to fans in Miami and around the world. He was not only a player but also a symbol of hope and inspiration.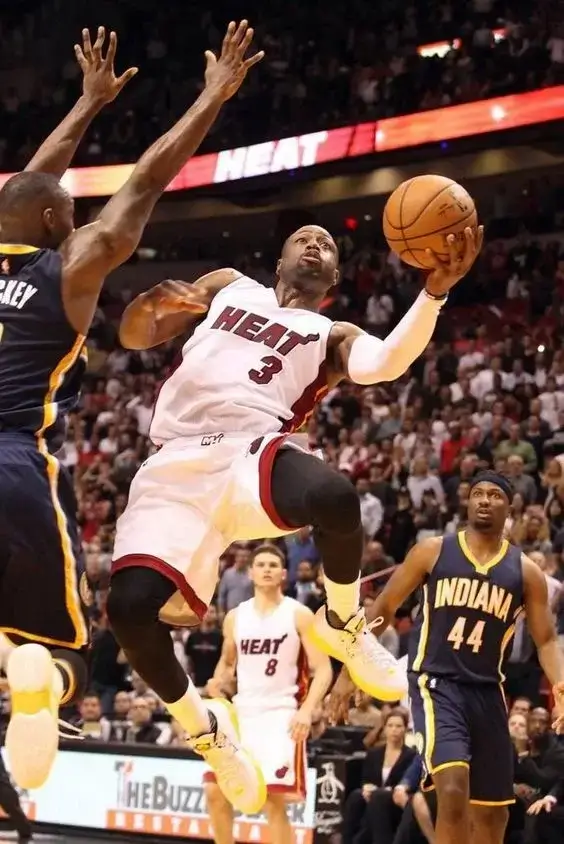 Wade's impact on the Miami community extended far beyond the basketball court. His philanthropic efforts and dedication to social justice causes have left an indelible mark on the city and its residents. His legacy in Miami goes well beyond basketball, making him a beloved figure in the community.
Dwyane Wade's Career Milestones: A Record of Achievement
Throughout his career, Dwyane Wade achieved numerous milestones that set him apart as a true basketball legend. He became the Miami Heat's all-time leader in points, assists, steals, and games played, further solidifying his place in the franchise's history.
Wade's impact on the game extended globally as well. He represented the United States in international competitions, earning gold medals at the Olympics and FIBA World Championships. His ability to excel at the highest level of competition showcased his dedication to the sport.
Dwyane Wade's Career Impact: A Role Model for All
Dwyane Wade's career extended beyond the basketball court. He became an inspiration to many young athletes and a symbol of perseverance. Wade's story of rising from challenging circumstances to become an NBA superstar resonated with fans around the world.
Wade's impact on social justice issues, his advocacy for equality, and his dedication to making a positive change in the world continue to inspire not only athletes but people from all walks of life.
Dwyane Wade's Career Highs and Lows: Lessons in Resilience
Like any great career, Dwyane Wade's had its highs and lows. From the ecstasy of championship victories to the agony of injuries and setbacks, he faced the full spectrum of experiences. These challenges only made him stronger, teaching valuable lessons in resilience and determination.
Wade's ability to bounce back from adversity and continue to perform at the highest level is a testament to his character and work ethic. His journey is a reminder that success often follows overcoming adversity.
Conclusion
In the world of NBA basketball, Dwyane Wade's career shines as a beacon of excellence. His incredible statistics, substantial earnings, memorable highlights, and numerous awards showcase his remarkable talent and dedication to the game. Wade's impact extends beyond the court, leaving a legacy of inspiration and advocacy that transcends basketball.
As we reflect on Dwyane Wade's storied career, we are reminded that greatness is not just measured in points and championships, but in the positive influence one can have on the world. Dwyane Wade's legacy will forever serve as a reminder of the heights that can be reached through hard work, passion, and a commitment to making a difference.
Frequently Ask Questions
What are Dwyane Wade's career achievements?
Dwyane Wade's career achievements include three NBA championships, an NBA Finals MVP award, 13 NBA All-Star selections, and three selections to the All-NBA First Team, among others.
How much did Dwyane Wade earn in his NBA career?
Dwyane Wade earned over $196 million in NBA contracts alone during his career. His total earnings, including endorsements, are significantly higher.
When did Dwyane Wade retire from the NBA?
Dwyane Wade announced his retirement from the NBA in 2019 after a remarkable 16-season career.
What is Dwyane Wade's legacy in Miami?
Dwyane Wade's legacy in Miami is immense. He is not only the Miami Heat's all-time leader in several statistical categories but also a beloved figure in the community due to his philanthropic efforts and advocacy for social justice.
How did Dwyane Wade impact social justice causes?
Dwyane Wade used his platform to advocate for social justice causes, including gun violence prevention and equality. His dedication to making a positive change in the world has inspired many.